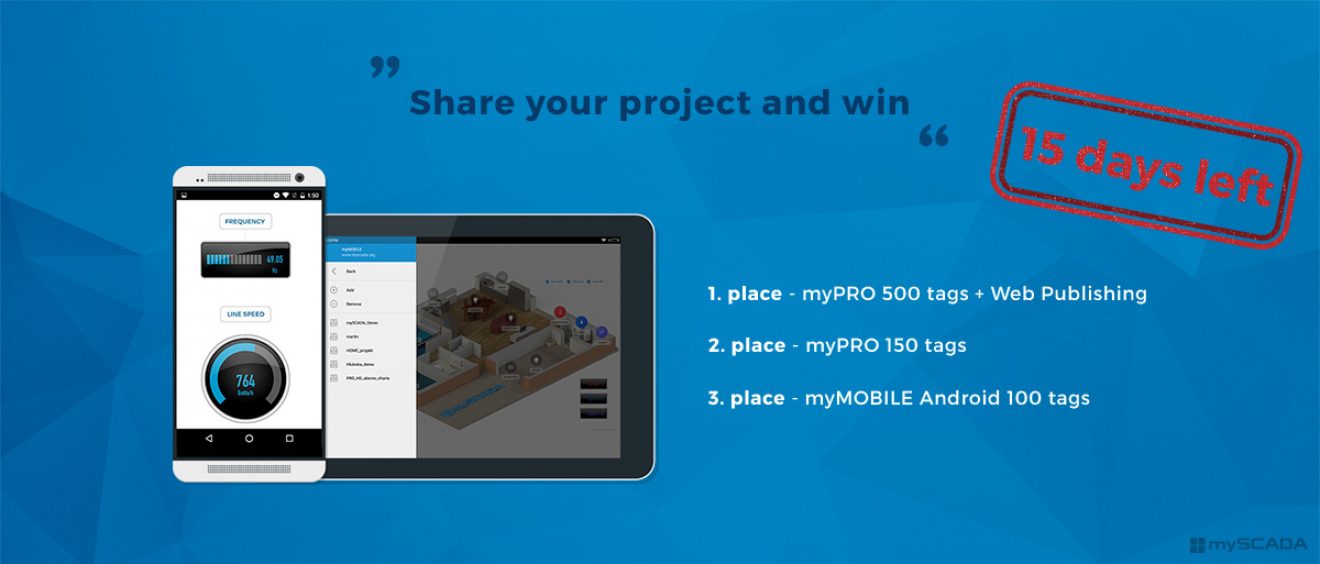 Share your project and win
Conditions:
– Make a screenshots of your visualization (2-5 screens)
– Write a short story about the project*
– Take a picture(s) of the installation environment (1-3 pictures)
– Write a name, contact email, logo of the company (if you have), country and place
– Send it to project@myscada.org
* Introduction – why using SCADA, what will the SCADA control, date of the installation, situation before installing SCADA…
   Description – description of the installation, which of mySCADA products were used, time duration, specifications of the project…
   Results – savings, satisfaction/dissatisfaction, interesting insights, recommendations…
This promotion is valid from 10.8.2016 to 20.9.2016. The winners will be contacted by the end of the September 2016.
Sending the information about your project, you agree that mySCADA Technologies can publish the project and use it for promotional, editorial and educational purposes.
Download PDF