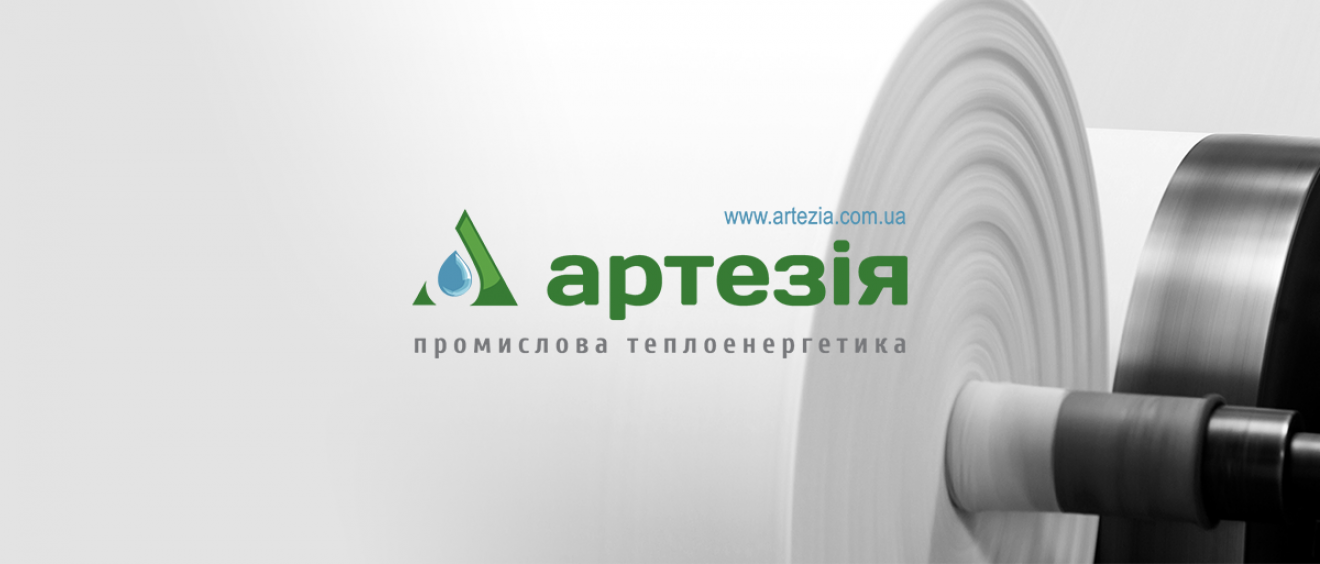 Papermaking machine
With the cooperation of mySCADA, the "Artezia" company has developed and implemented a modern, efficient system of steam supply and condensate drainage for the drying part of the papermaking machine. This is the main equipment and the most important element of the entire facility.

b
SCREENSHOTS


There are several ways to get desired information – operator can choose the best for.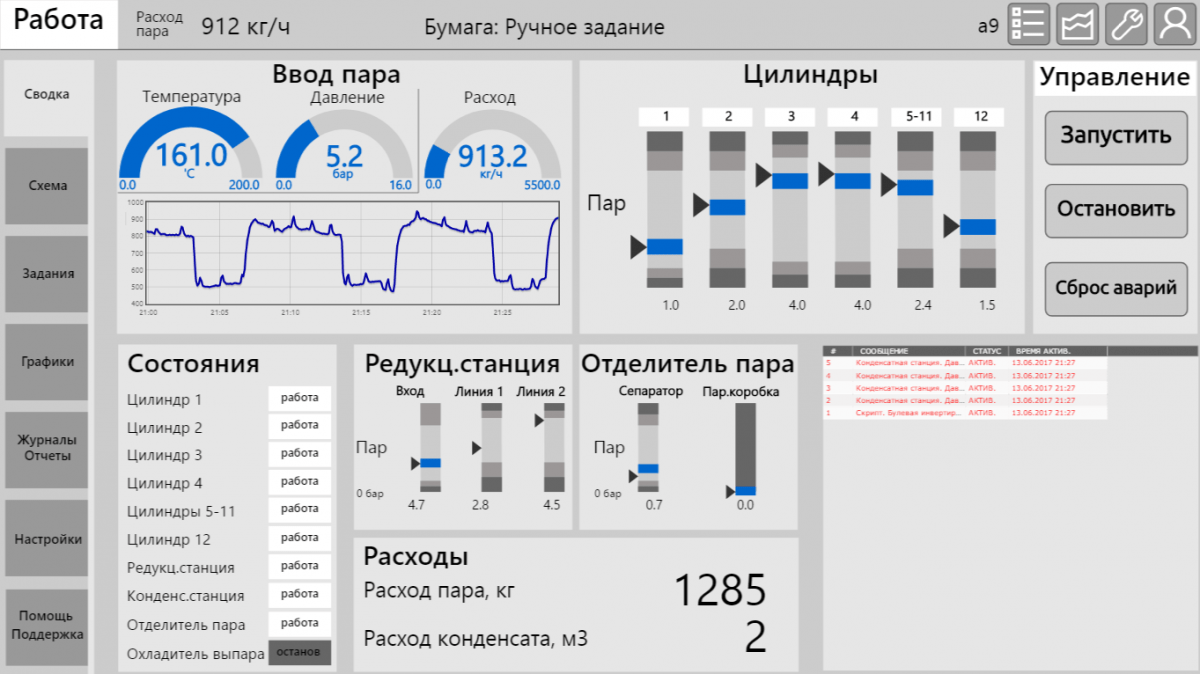 The overview interactive scheme of technological process.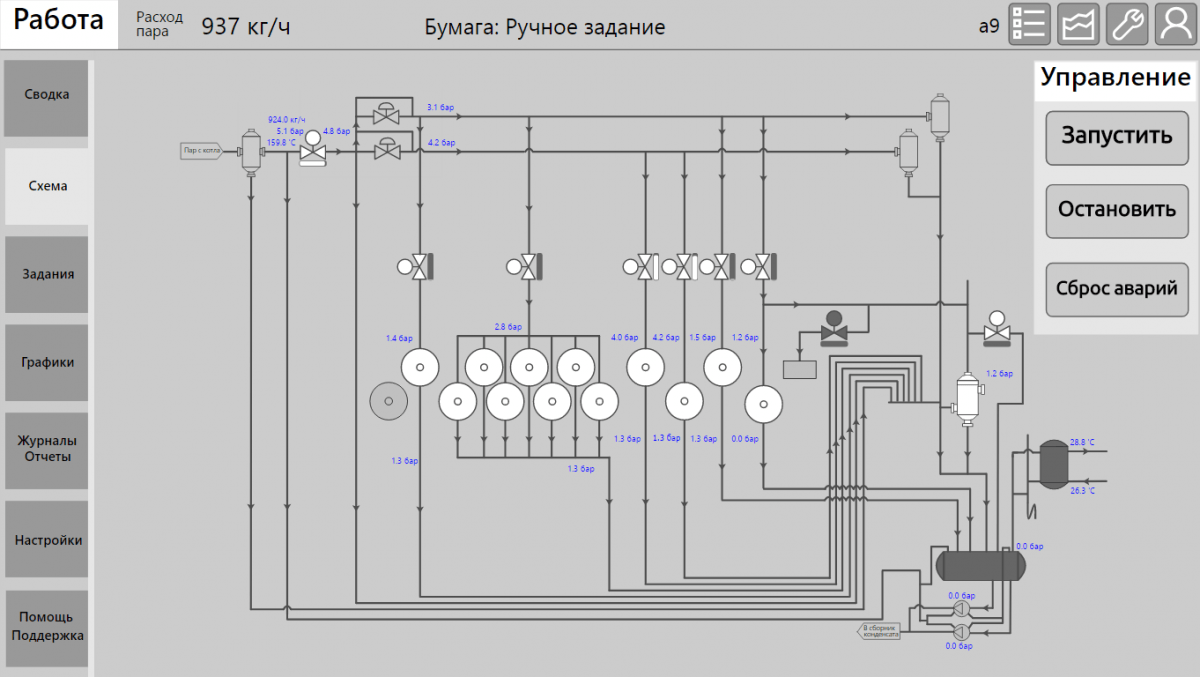 A general page of set points settings – all in one place and for the all possible modes.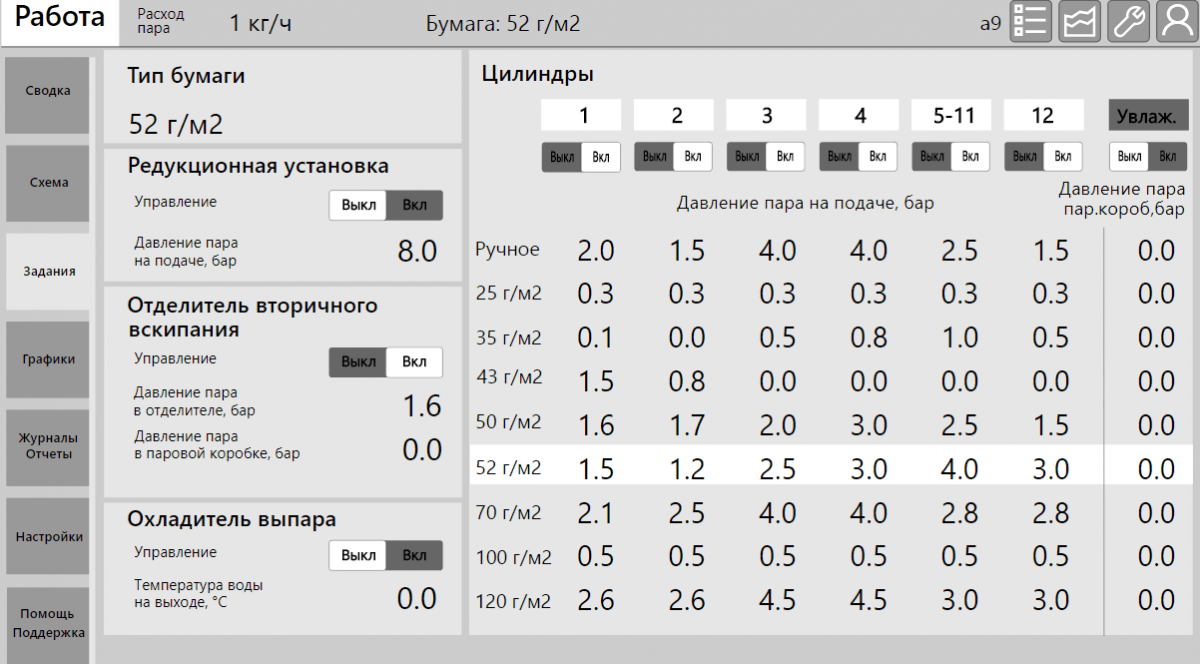 One of structured pages of fine-tuning the machine.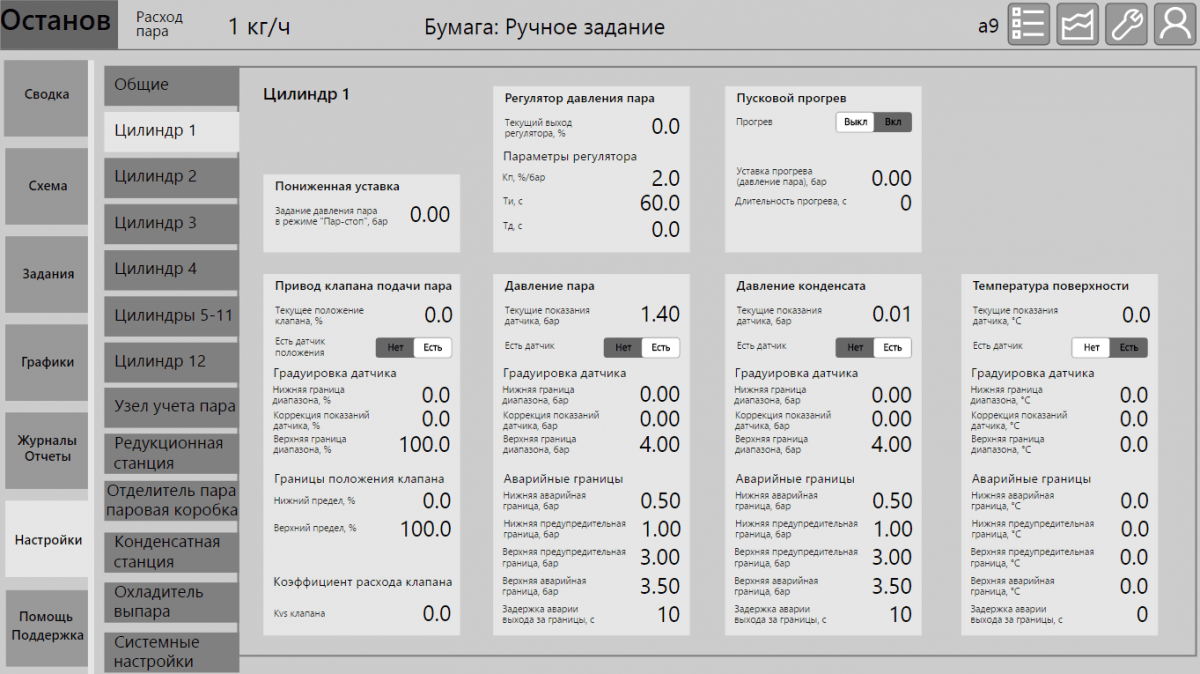 Active alarms and events in the system.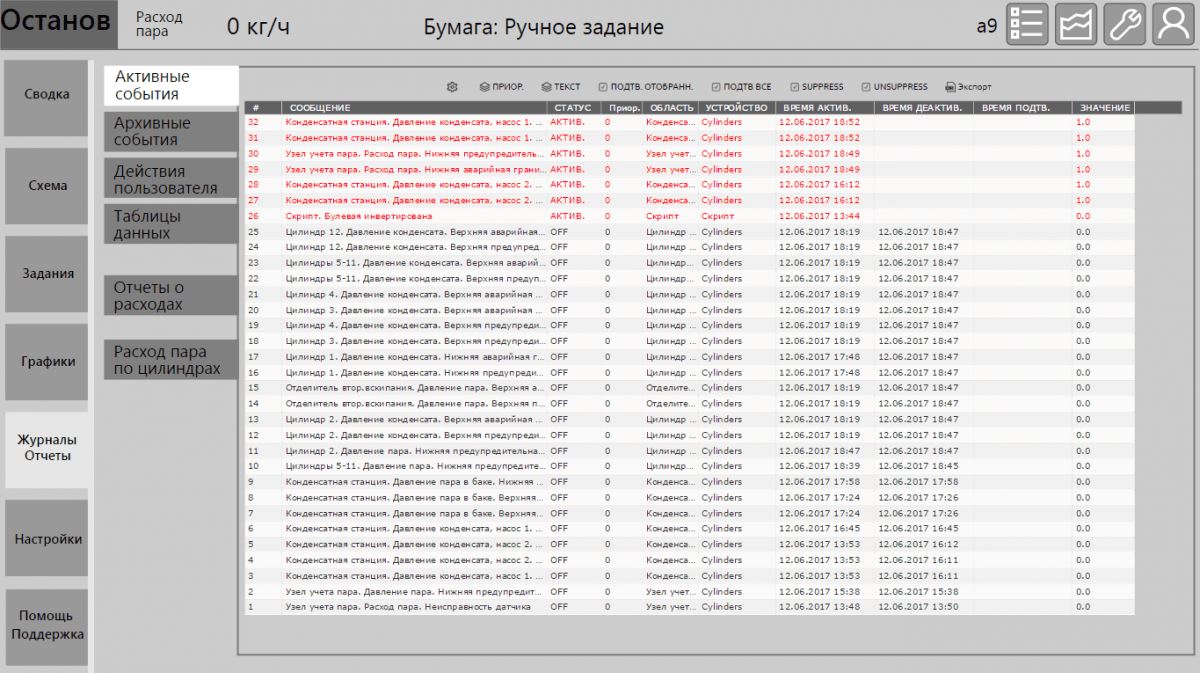 Trends of important parameters changes.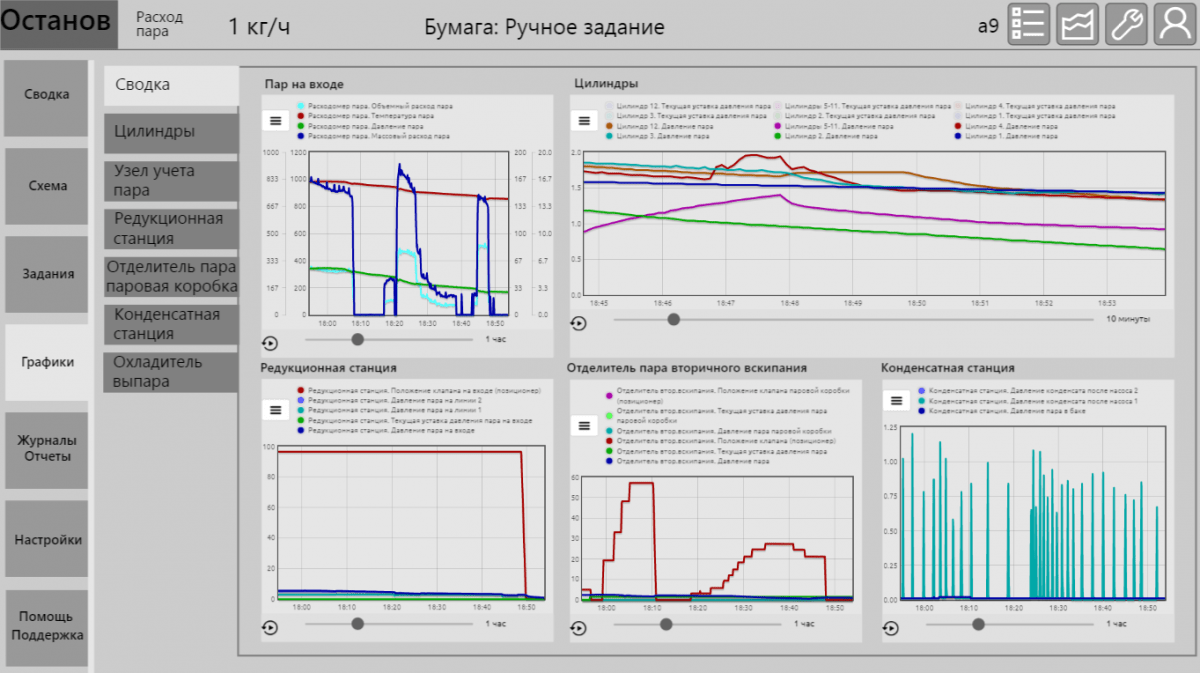 Dynamics and analytics of the change in steam consumption by cylinders.