THE CORE OF VISUALIZATION
SIMPLE PROJECT CREATION
myDESIGNER is a rapid development platform for creating visualizations. It is flexible and easy to use thanks to its intuitive user interface, rich component library, and many professional functions. Once you design your project, you can use it everywhere.
USER FRIENDLY TOOL
World-renowned modern standard 
myDESIGNER lets you create feature rich visualizations, data-logs, alarms, notifications, trends, reports, and much more. myDESIGNER has many functions to speed up project design including an integrated Tag database, master objects, parametric screens, or direct import and export to MS Excel. Once the project is created, it is ready to use on any device such as a server, tablet, or even smartphone while providing the best in class customer experience thanks to crisp scalable graphics and responsive layout.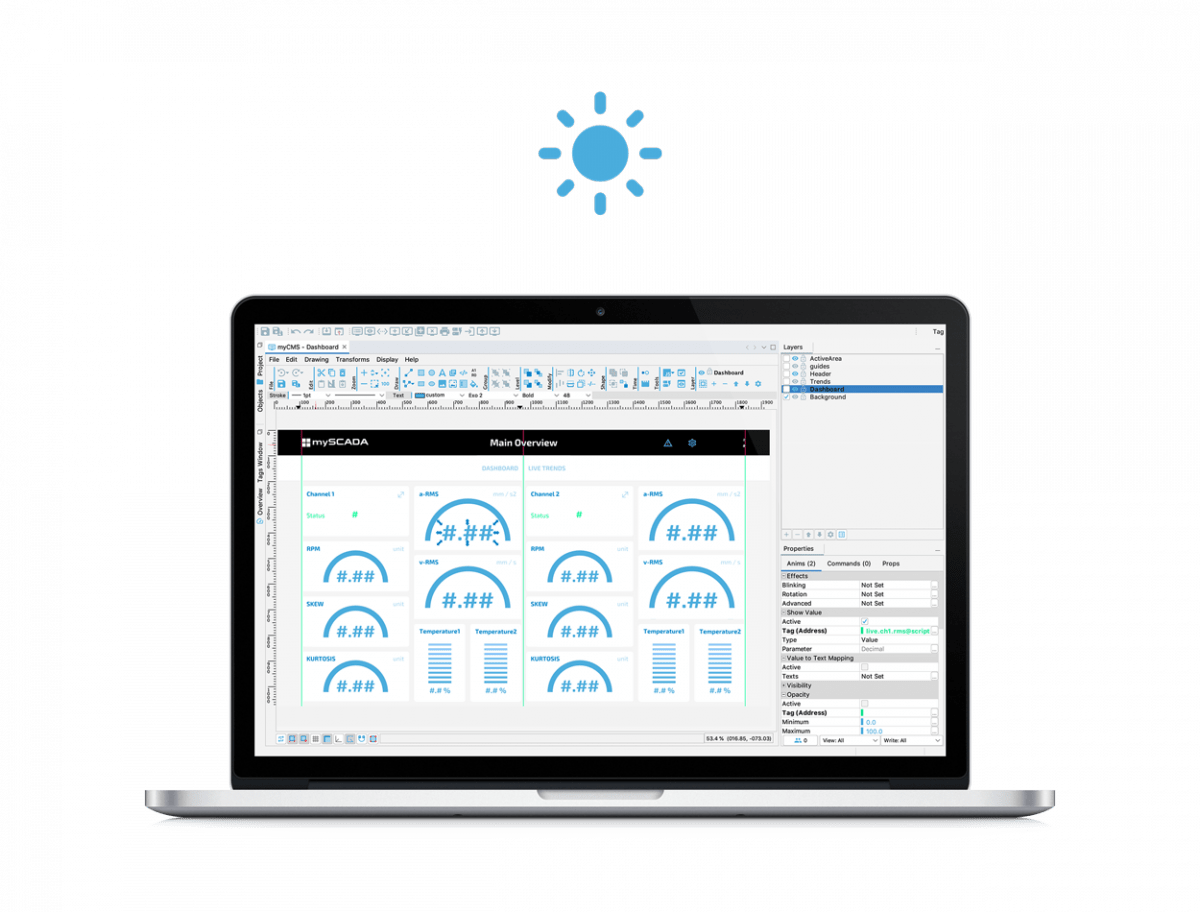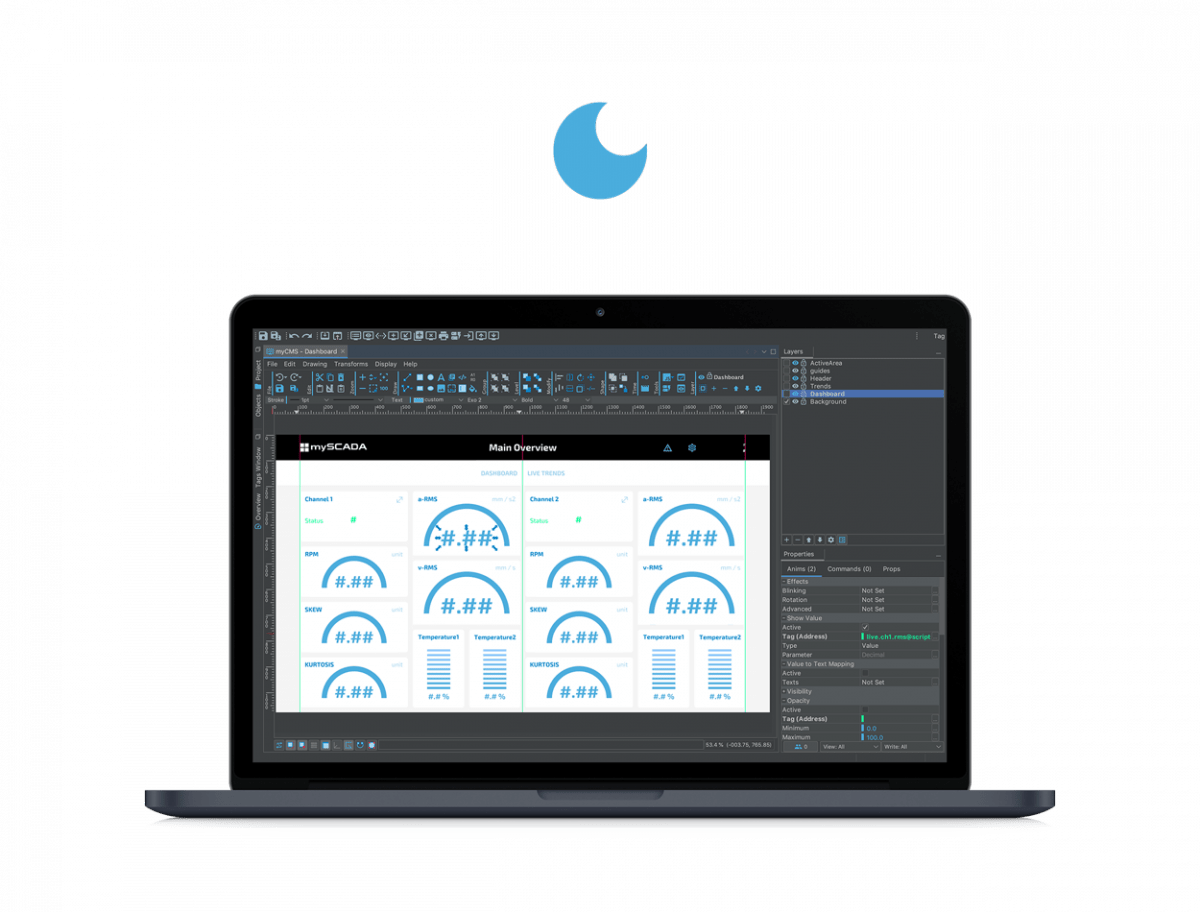 SOLUTION FOR EACH PROJECT
Choose the best option
myDESIGNER

is a development environment with multiple functions for comfortable work on every project.

myDESIGNER Enterprise is a development environment with multiple advanced functions for comfortable work on mid-sized/large projects. 
  myDESIGNER
myDESIGNER Enterprise

 
| | | | | |
| --- | --- | --- | --- | --- |
| Advanced components library | | | | |
APPRECIATED ADVANTAGES
myDESIGNER is simple to use, has a steep learning curve, has a rich components library, and its integrated graphic designer calls for unlimited creativity. Along with other features, it is the most efficient and comfortable solution on the market today.
Complete project management in one place
Views (scalable vector professional graphics), Documents (link any pdf to your project), Trends (precise time series plots with multiple axis),
Data Logs (log any data either periodically or on the defined trigger conditions), Tags Database (simply manage, modify or import tags in one place),
Server-Side Scripts (extend the functionality of mySCADA with custom scripts with powerful reporting and networking functions),
Users (limit access based on user groups)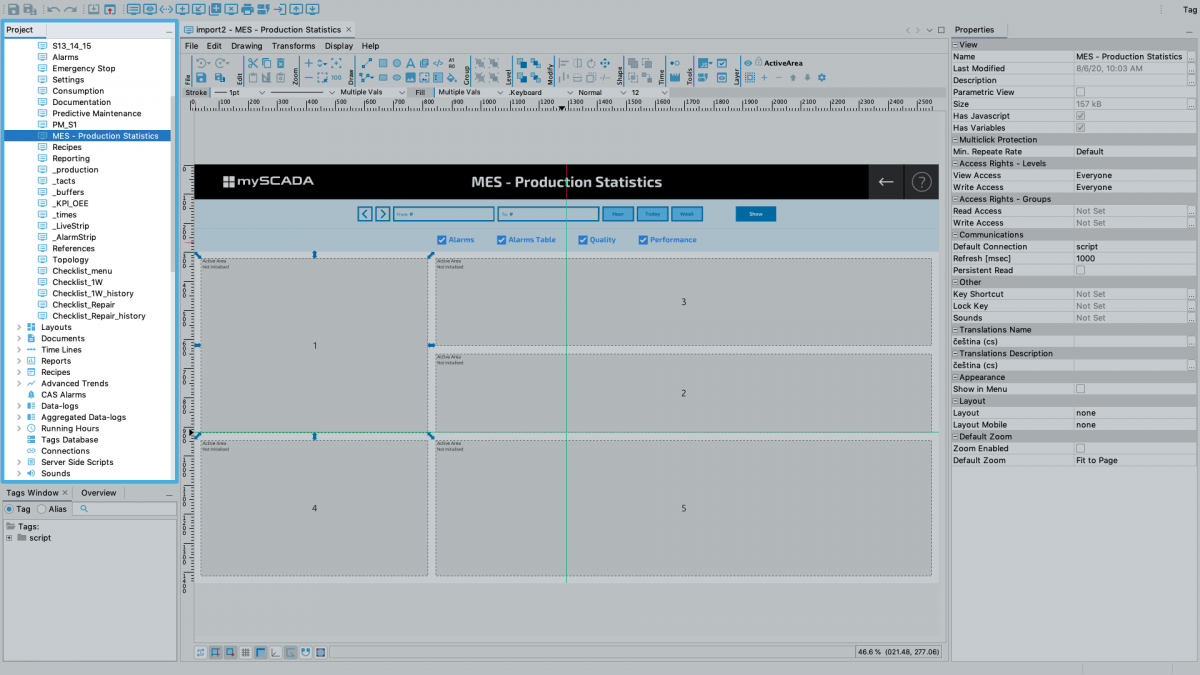 Professional graphical editor (GUI) with advanced functions
Layers, Simple to use Animations, Visual Effects, Time Sequence,
Linear and Radial Gradients, Patterns, Smart Guidelines, Intelligent Snap to point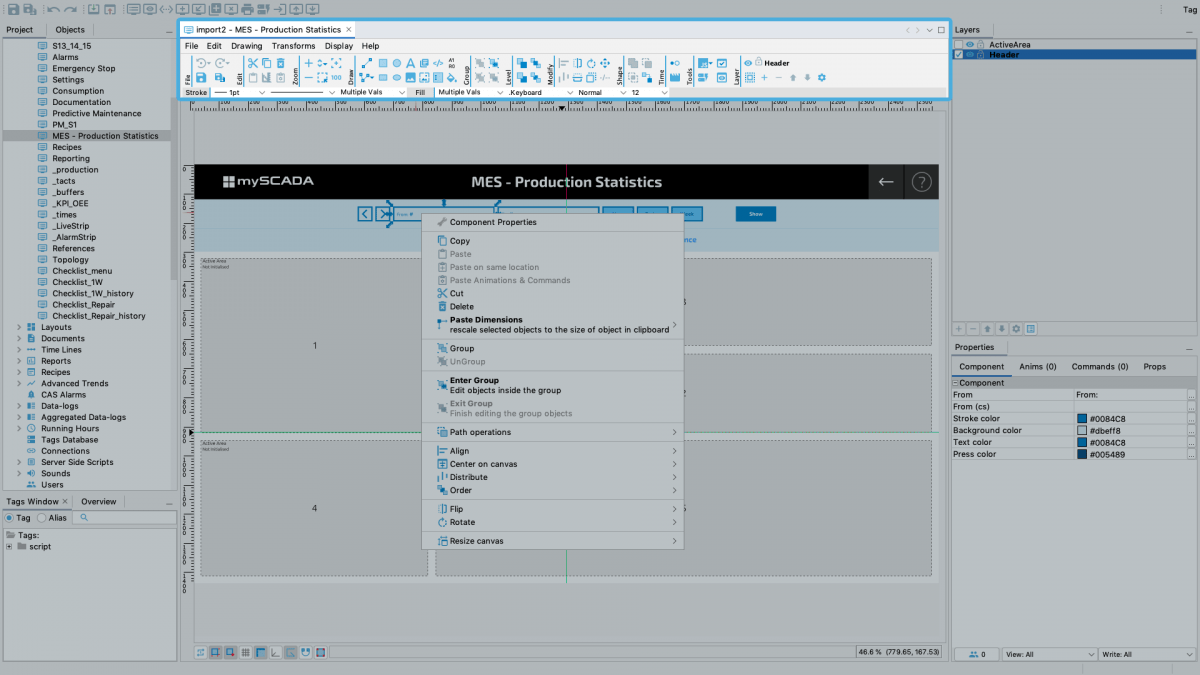 Fill and stroke
Full-color selection, Opacity control, Linear and radial gradients, Gradient editor capable of multi-stop gradients, Patterns
dashed strokes, With predefined dash patterns, Line and path markers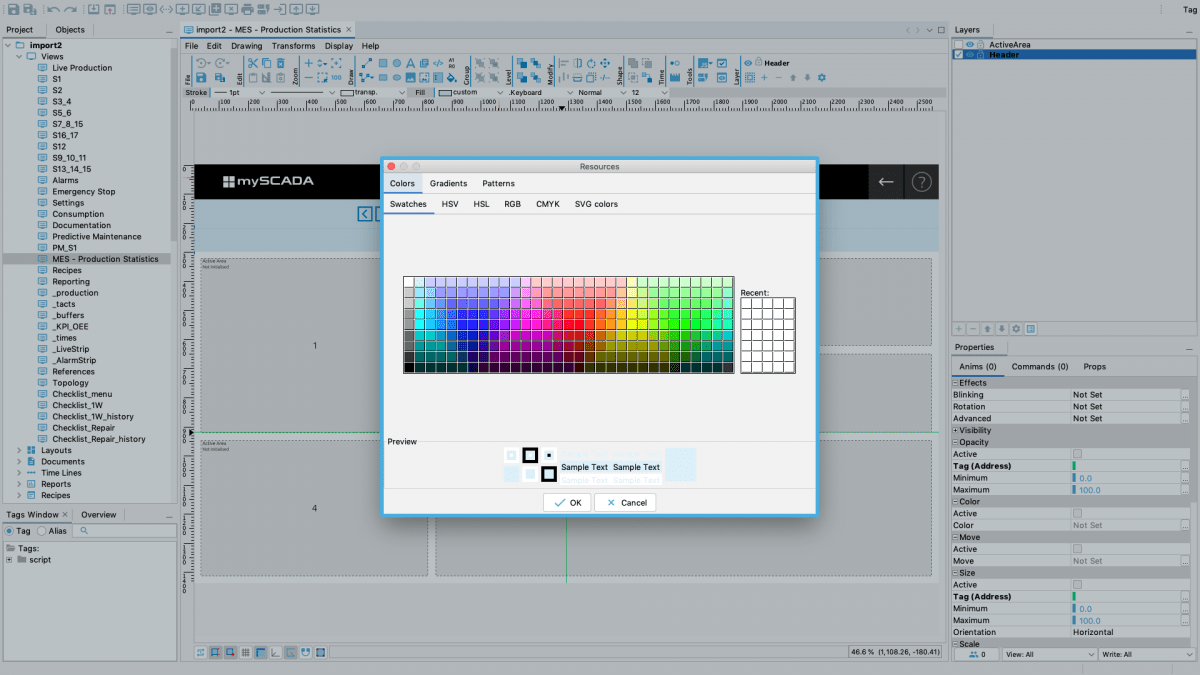 Rich Components Library
Vector-based components, User components, SVG Icons
All components are user-editable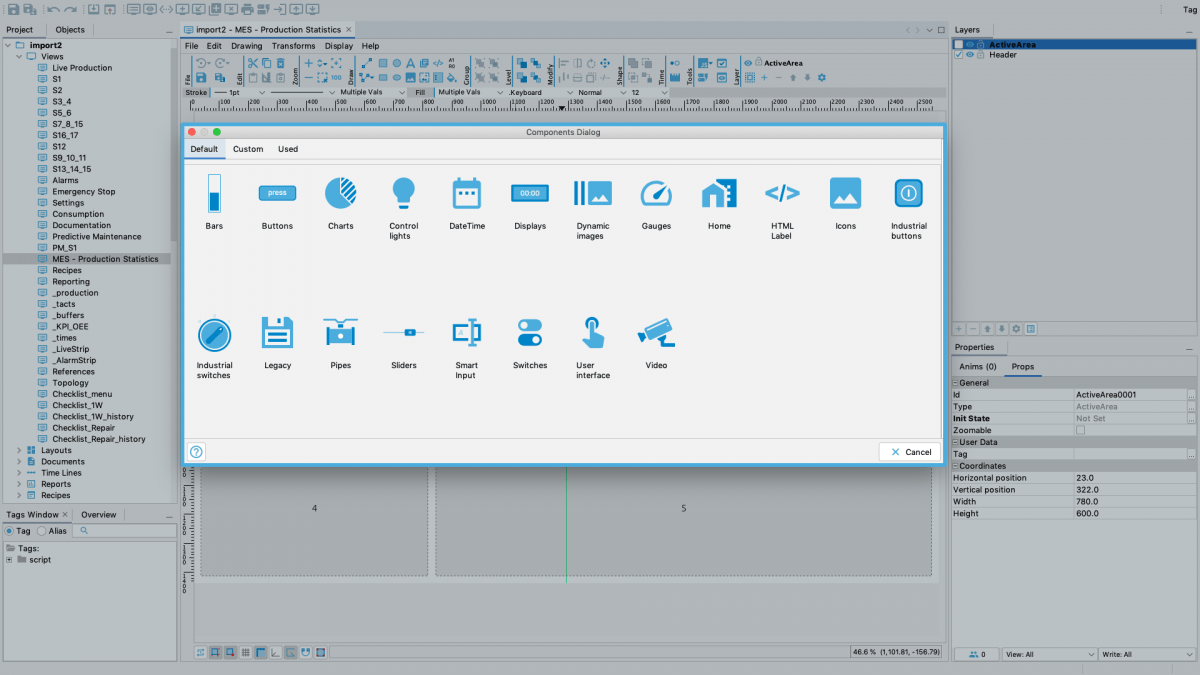 Easy to configure Complex Alarm System
Simply to define alarms, MS Excel native import and export, SMS and email notifications,
Value and time hysteresis, Groups, Areas, Severity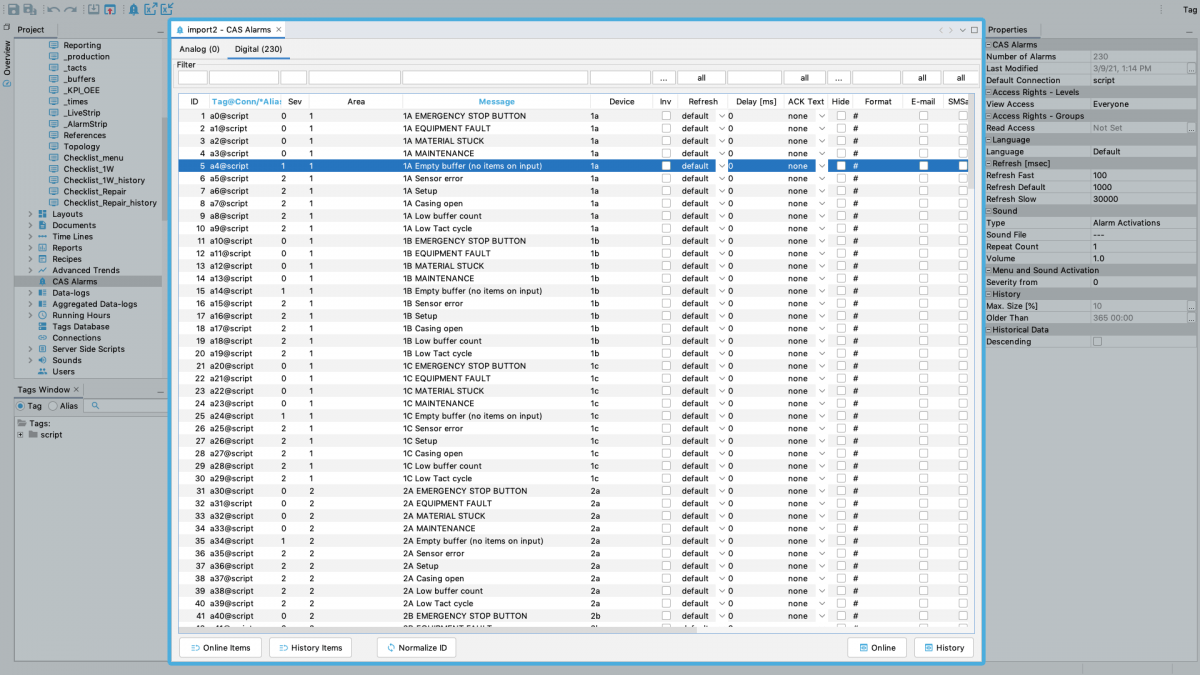 Simple to define Continuous and Triggered Data Logs
Multiple data-log definitions, Continuous data-logs, Triggered data-logs with multiple trigger conditions,
Pre-event buffering, Post-event buffering, Hysteresis, Data-log views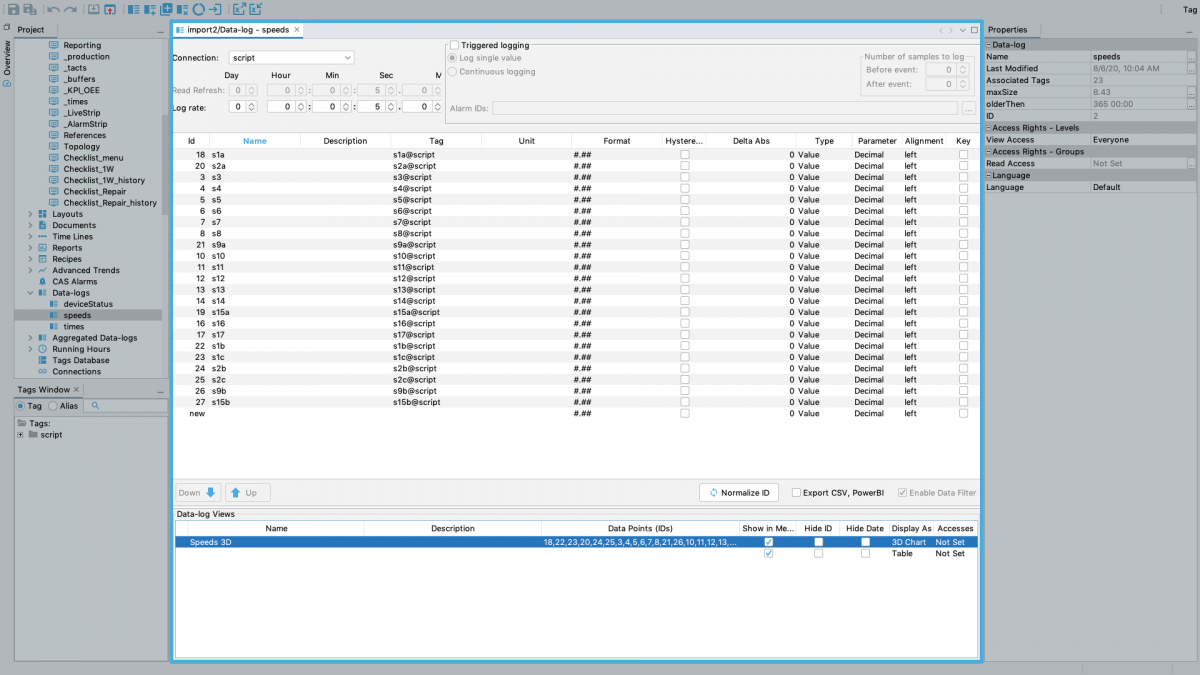 Native JavaScript editor for Server Side Scripts
Node.js framework, Networking functions, MS Word-based reporting,
Historical module, Email support, HTTP, FTP, TCP, and UDP support, User-defined modules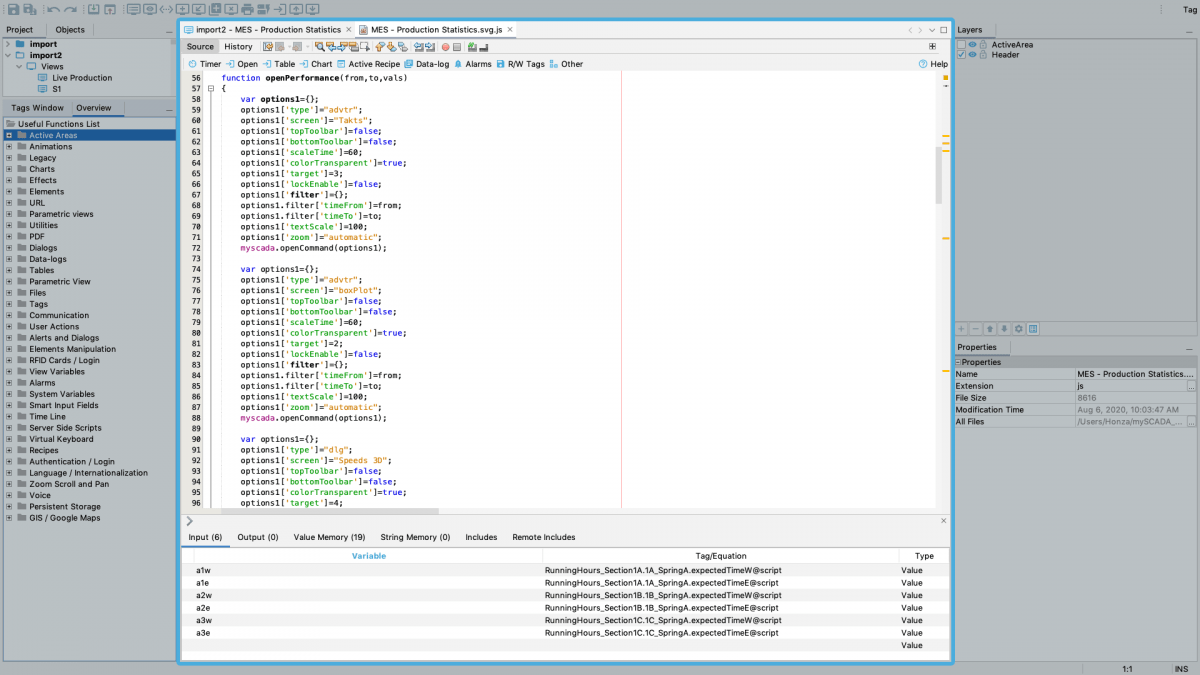 Integrated Tag Database
All used tags in one place, MS Excel native import and export, Filter on connections,
Changed tag is automatically propagated in the whole project, Tag Usage count, References to tag




HOW IT WORKS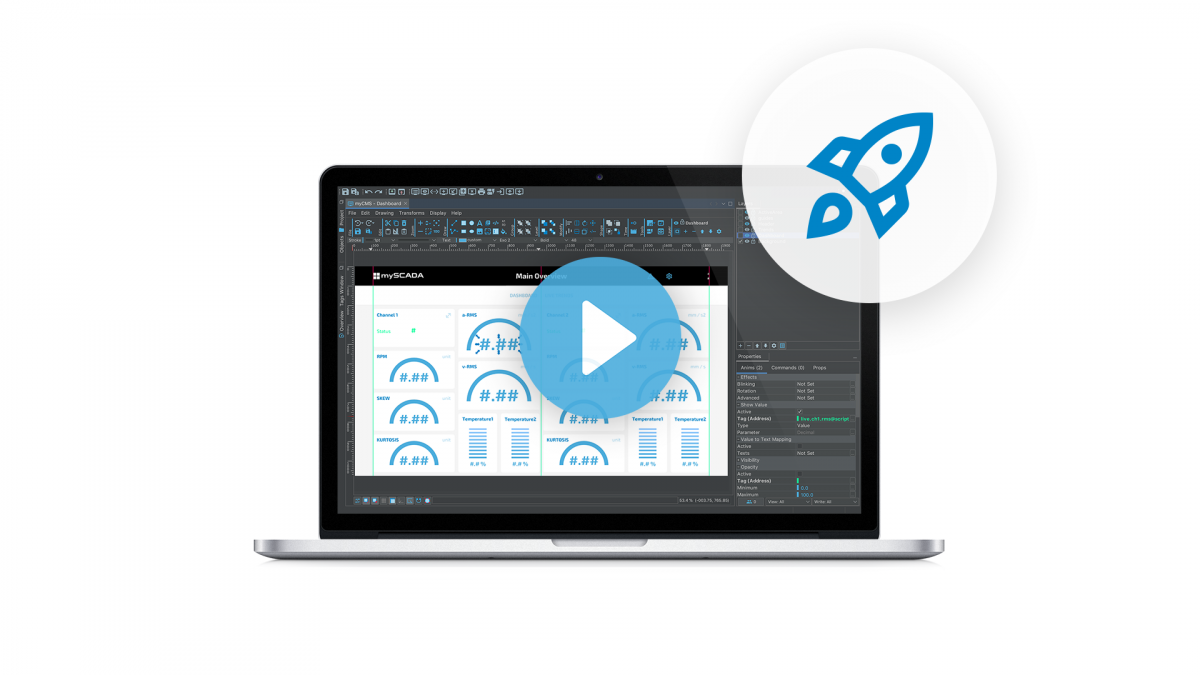 The project is created in our development environment myDESIGNER.
The project is then uploaded to one of our core visualization products myPRO, myBOX or myPANEL.
.
.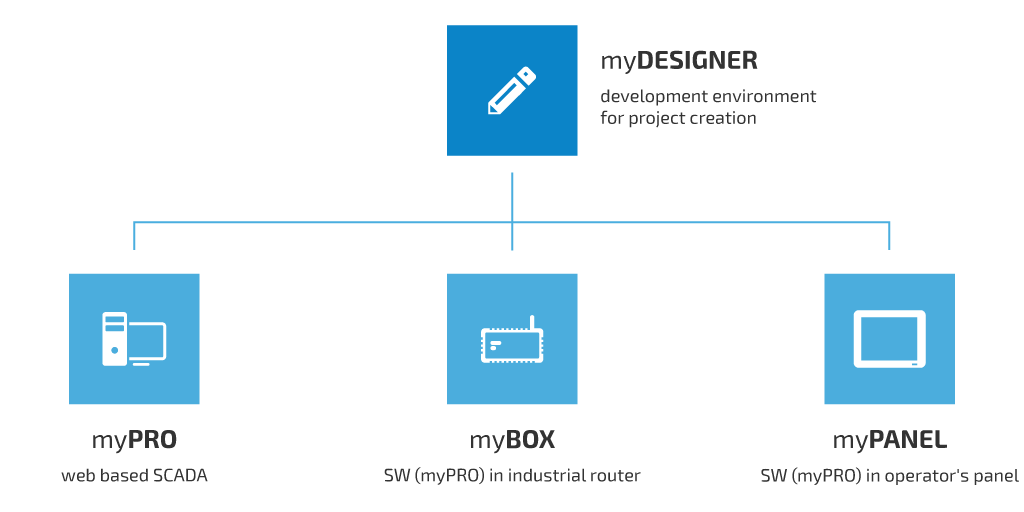 .
.