DECISION MAKING TOOL
FACTORY OVERVIEW QUICKLY AND CLEARLY
myREPORTS is a perfect software tool for managers, or maintenance persons who need to have outcomes of their technology available anytime. myREPORTS is able to organise and structure just data you currently need. That helps to supervise the factory effectively and also helps the decision makers in their work. Smart decision making optimises production and saves not only total costs but also increases competitiveness of the business.
USER FRIENDLY
myREPORTS is a Management Analysis tool for viewing, processing, and analysis of data records. These data are generated by myPRO, myBOX or myPANEL. myREPORTS is user-friendly and helps to manage the business.
.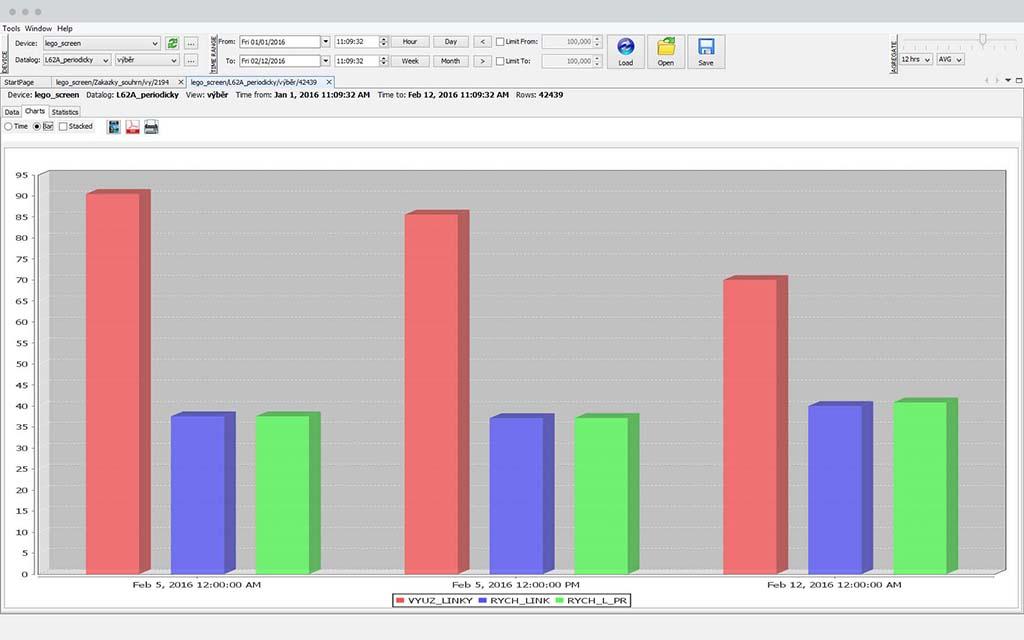 APPRECIATED ADVANTAGES
myREPORTS allows advanced statistics of historical data to find out if everything works properly. The great advantage is the availability to export data directly to MS Excel. Additional benefits include creating bar charts, pie charts or histograms from your production data. That gives you the opportunity to be ahead of the competition.
b
Export data easily
Read data from mySCADA Devices and export them easily to MS Excel, universal CSV format or directly to PDF.
You can save the data into file for later use or backup.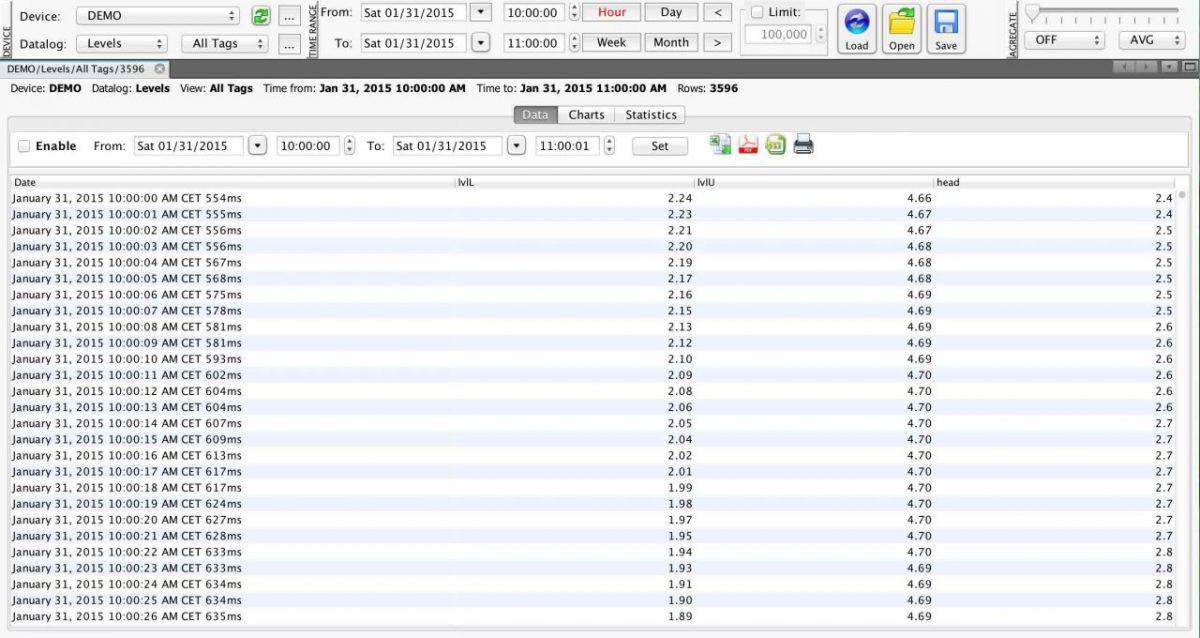 Data monitoring
Powerful plotting options lets you closely monitor your data. 
Export your chart directly as image or into PDF.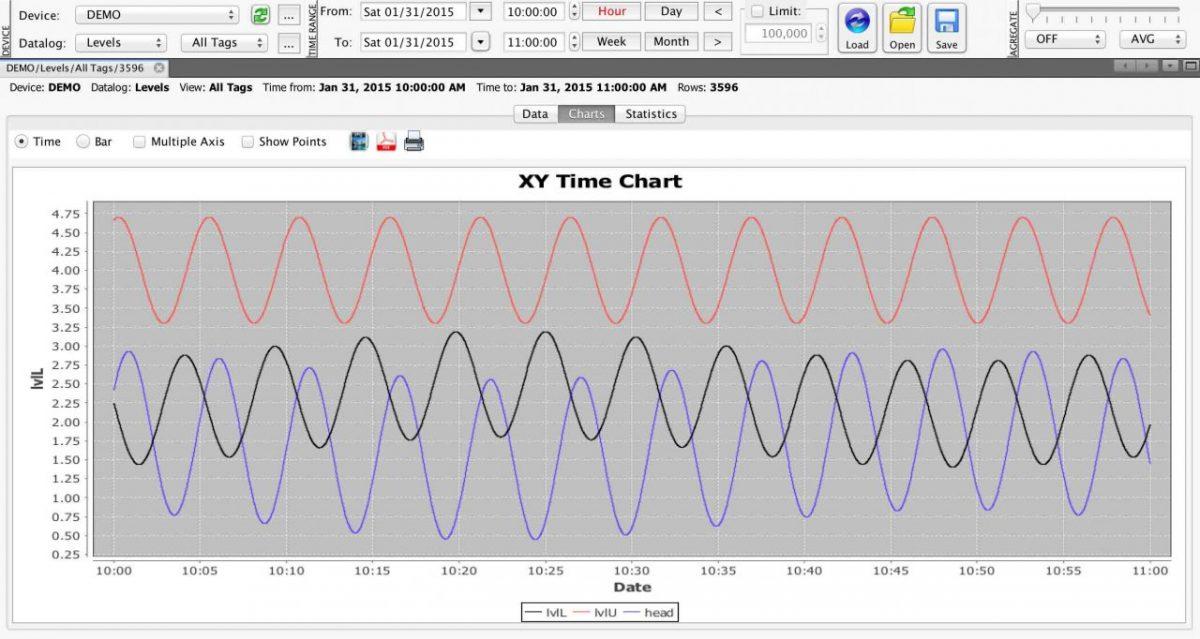 Smart statistics
Integrated statistics functions can help you to get overview of your production in a simple way. Computed statistics
include sum, average, maximum and minimum values, standard deviation and variance. 
You can plot any statistics in a form of pie or bar chart. For any time series you can also plot Histogram.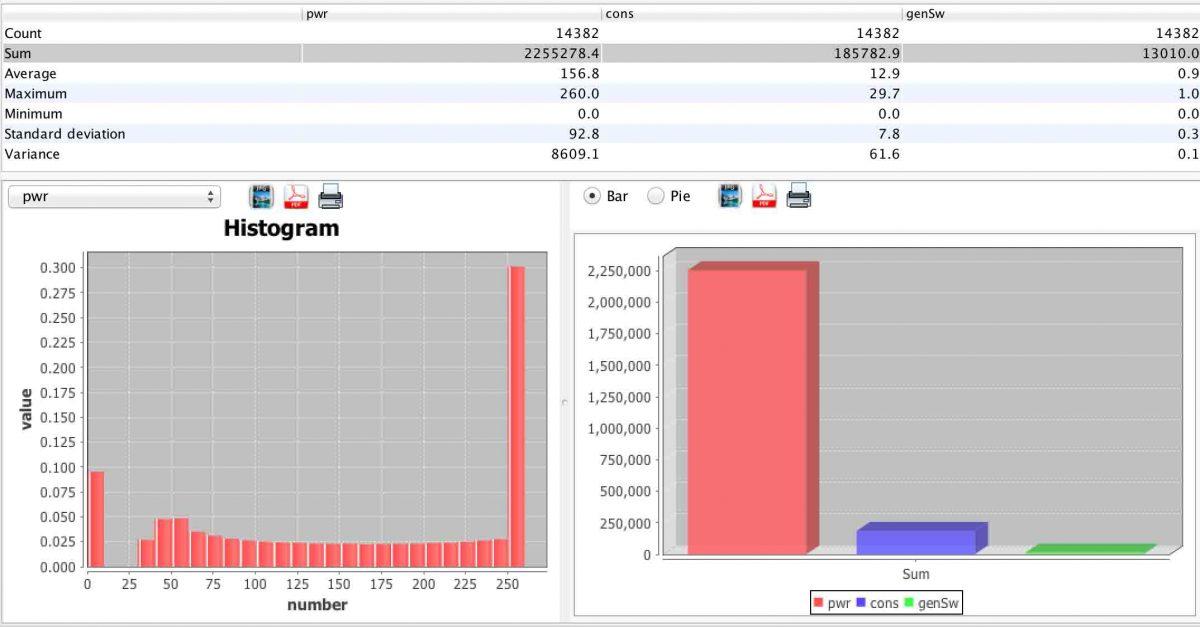 Datalog view settings
Use predefined data sets to show and plot your data. Or you can use any data available on the device. 
This way, if you do not know in advance what data you will need, you can simply log all the possible data and choose later what you need.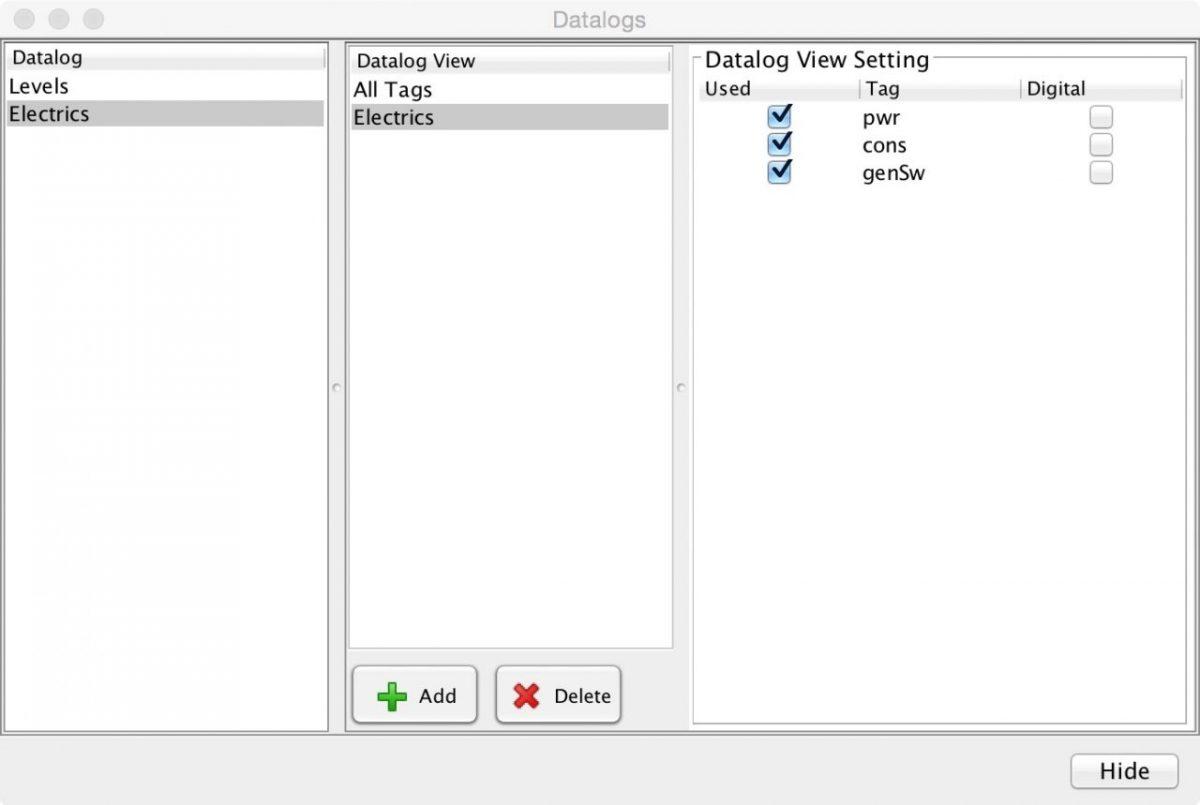 Useful functions
Time zoom function let you simply group your data by selected time interval. 
Grouping by selected time interval is possible for tables, charts and even statistics. 
You can choose several aggregate functions: sum, average, minimum, maximum and count.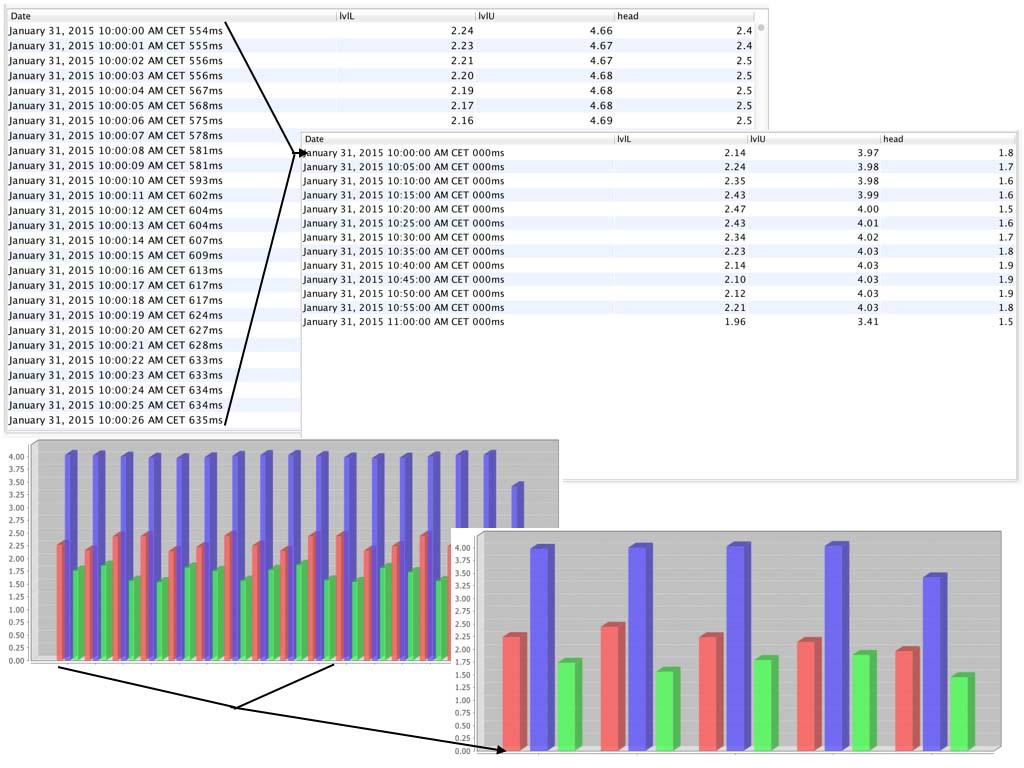 PRODUCT USERS
THERE ARE ESPECIALLY 3 TYPES OF USERS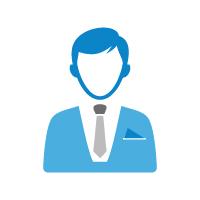 MANAGERS
are responsible for whole business. They must have an overview of the company to make decisions that help to improve operations in factory and also create appropriate strategy. myREPORTS gave them chance to see the factory from "inside" if necessary.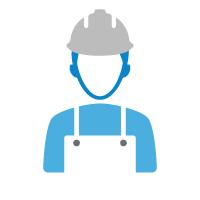 MAINTENANCE
are able to search data retrospectively, find where the problem was and thanks to this software tool also save costs and increase productivity.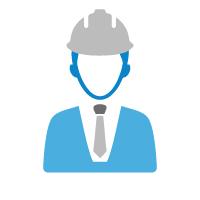 QUALITY MANAGERS
Are responsible for quality of processes and products and also reporting. With myREPORTS it is simple to extract relevant data, compare results and make necessary decisions.
HOW IT WORKS
GETTING STARTED EASILY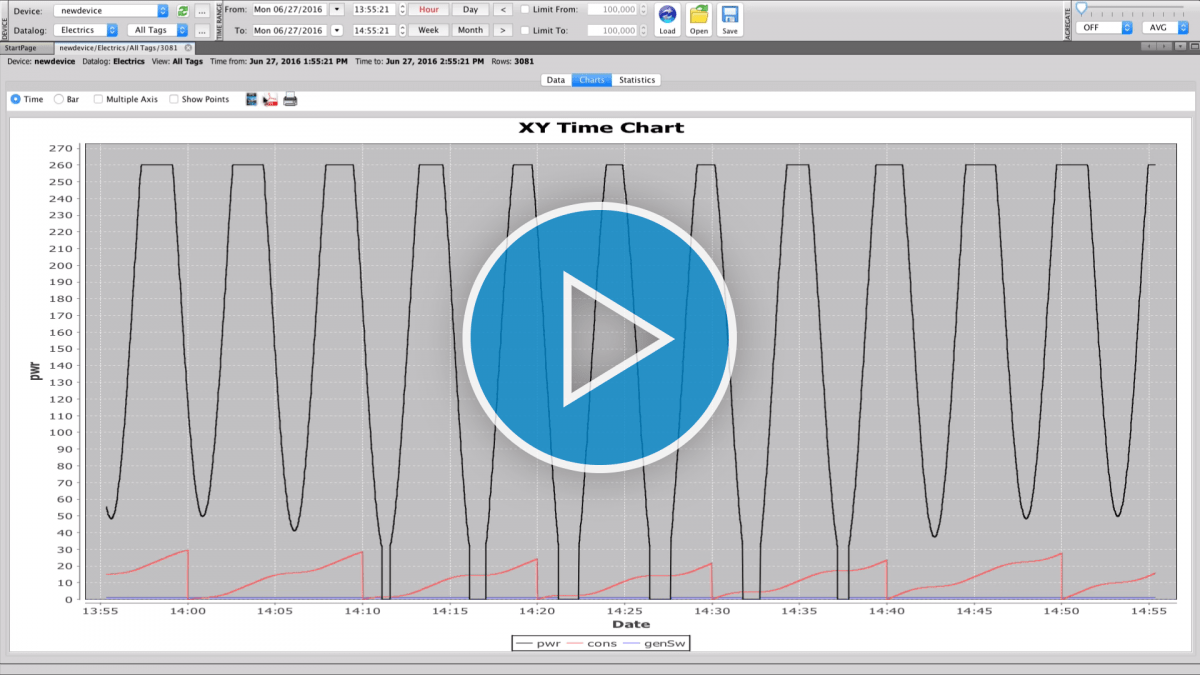 Download myREPORTS here and install

open myREPORTS and register your device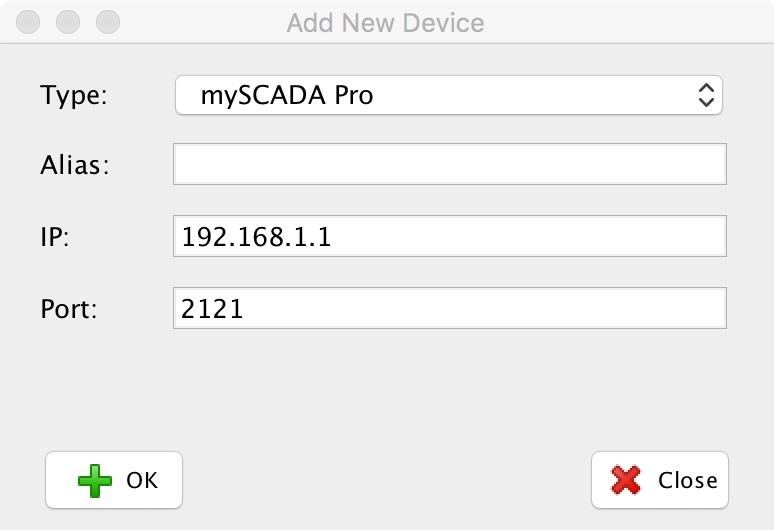 select time interval and select load

process your data

enjoy!