myMOBILE smart application has won a prestigious
Control Engineering: Engineers´ Choice Award 2017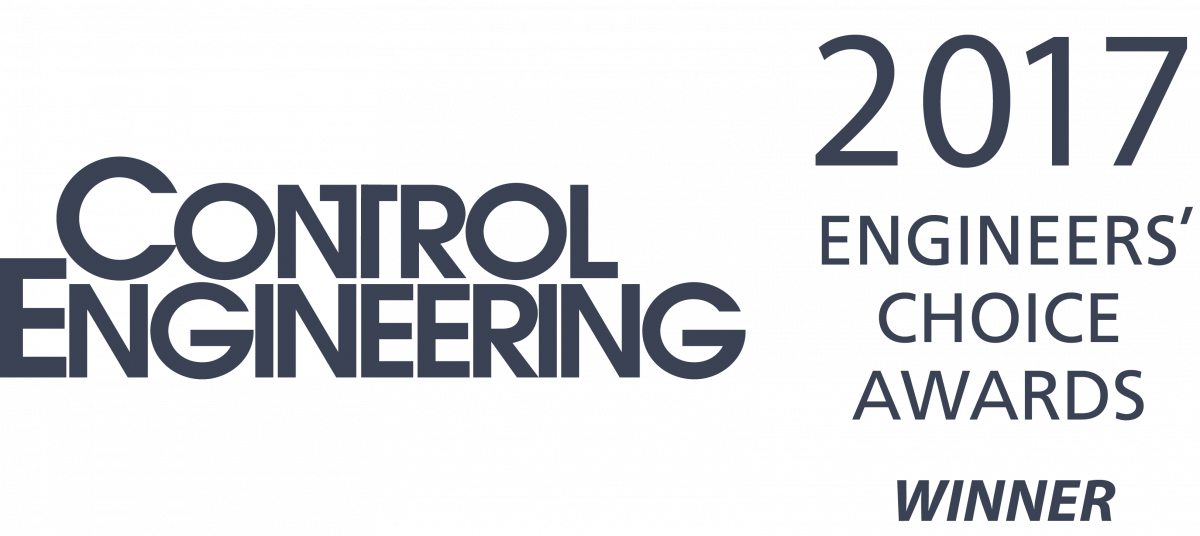 in category: Mobile app for controls, automation, instrumentation. Thanks to this victory mySCADA confirms the position of the SCADA leader again.
MOBILE APPLICATION
EASY ACCESS ANYTIME FROM ANYWHERE
myMOBILE application offers industrial control for those how are busy and need to be in touch with their company all over the world. There are plenty of enterprises that are independent on desktops or servers. Does it sound familiar? If yes, myMOBILE is just for you. Use your smart devices to reduce costs and save your time.
USER FRIENDLY SOLUTION
myMOBILE helps to supervise and control industrial processes such as your production line, factory or any industrial appliance. myMOBILE is very popular thanks to its flexibility and simplicity.
myMOBILE is complex HMI/SCADA system for mobile devices. myMOBILE can show your production in a form of scalable graphics, charts, trends, alarms or even reports. myMOBILE can connect directly to your PLC/DCS Controller or can act as a thick client to myPRO server. Project is created in myDESIGNER a unified development environment and then loaded into myMOBILE application running on your smart device. 
b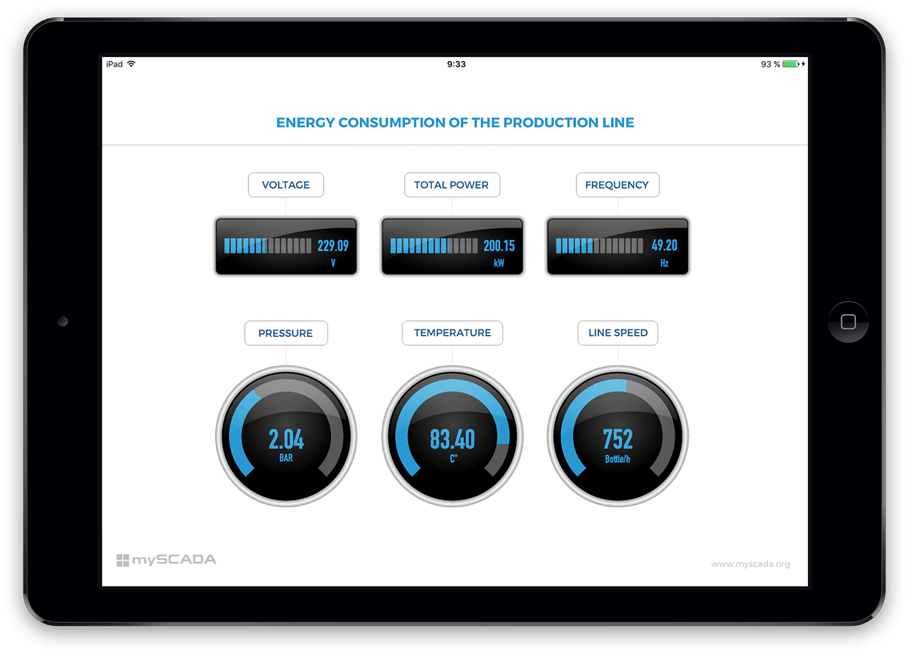 TRY THE APP NOW
ENJOY OUR APPLICATION FOR FREE
mySCADA offers the unique opportunity to download and try myMOBILE application for free.  Our customers can independently test a our product before buying. This customer friendly upgrade comes up with new iOS and Android version 7.
APPRECIATED ADVANTAGES
Once the project is created, it can be used on any device such as smart phones, tablets and iPads at the same time. This saves time and money because managers know what is happening in the factory just in time. At the same time operators and service people have remote access to operations and in case of irregularities may action immediately.
myMOBILE connects directly to your production technology and shows your production in real-time. Unique solution combining direct access to your technology with embedded integrated drivers and unrivalled visualisation engine put your factory directly into your hands. mySCADA can:
Visualise your technology

Detect alarms

Show trends and charts

INNOVATIVE SOLUTION
Using the current mobile smart device such as iPads or iPhones significantly reduces your costs while following the latest technology trends. myMOBILE can either complement or replace your current operators panels, and can be used by the field operators for the local control or for remote control.
myMOBILE is optimised for mobile devices in every aspect. Professional visualisation based on scalable vector graphics enables to zoom to any detail of your technology. Small memory footprint and integrated drivers allow for trouble free operation in any industry.
PRODUCT USERS
THERE ARE ESPECIALLY 3 TYPES OF USERS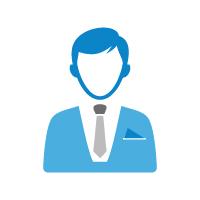 MANAGERS
are responsible for whole business. They must have an overview of the company to make decisions that help to improve operations in factory and also create appropriate strategy. myMOBILE gave them chance to see the factory from "inside" if necessary.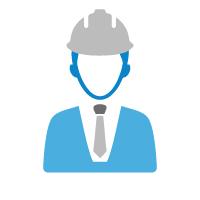 OPERATORS
often solve problems with a time delay and it sometimes increases costs rapidly. With myMOBILE application, operators are informed immediately.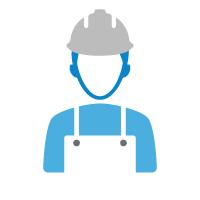 MAINTENANCE
are able to search data retrospectively, find where the problem was and thanks to remote access it saves travel costs and also time.
ALL NEEDED
All communication drivers are embedded, so all you need is you smart device, WiFi network or Internet connection and myMOBILE  iOS or Android Application. For remote connections, myMOBILE operates over secure VPN link to ensure maximum security for your technology.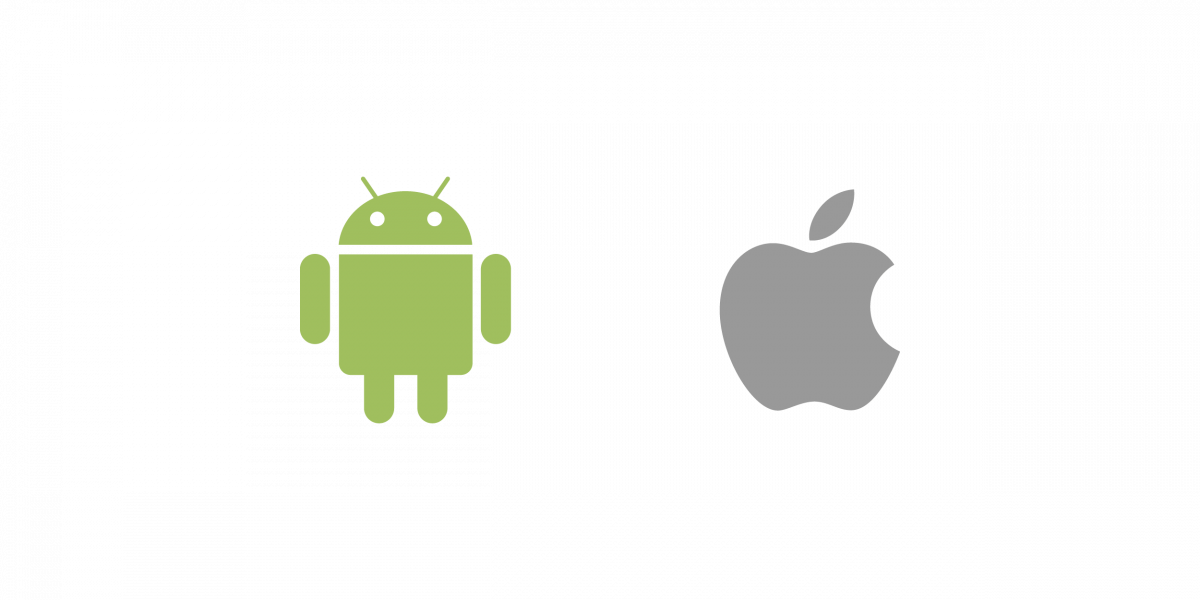 SMART AND SAFE APPLICATION
myMOBILE  is unique in every aspect. You can turn your smart device into a powerful control system capable of controlling your technology, watching trends and much more from anywhere on the Earth. Thanks to innovative and modern mySCADA technology is myMOBILE reliable and absolutely safe.
myMOBILE supports limiting operation based on user access levels. You can lock your project to be viewed only by authorised persons, also you can same way lock your project do disable write access. User access can be fine grained to concrete views, trends, data-logs, alarms or even concrete graphical objects in view. For remote access you can use integrated VPN client technology build into your device to have secure link to your technology 24 hours a day, 7 days a week, anywhere on our planet.
HOW IT WORKS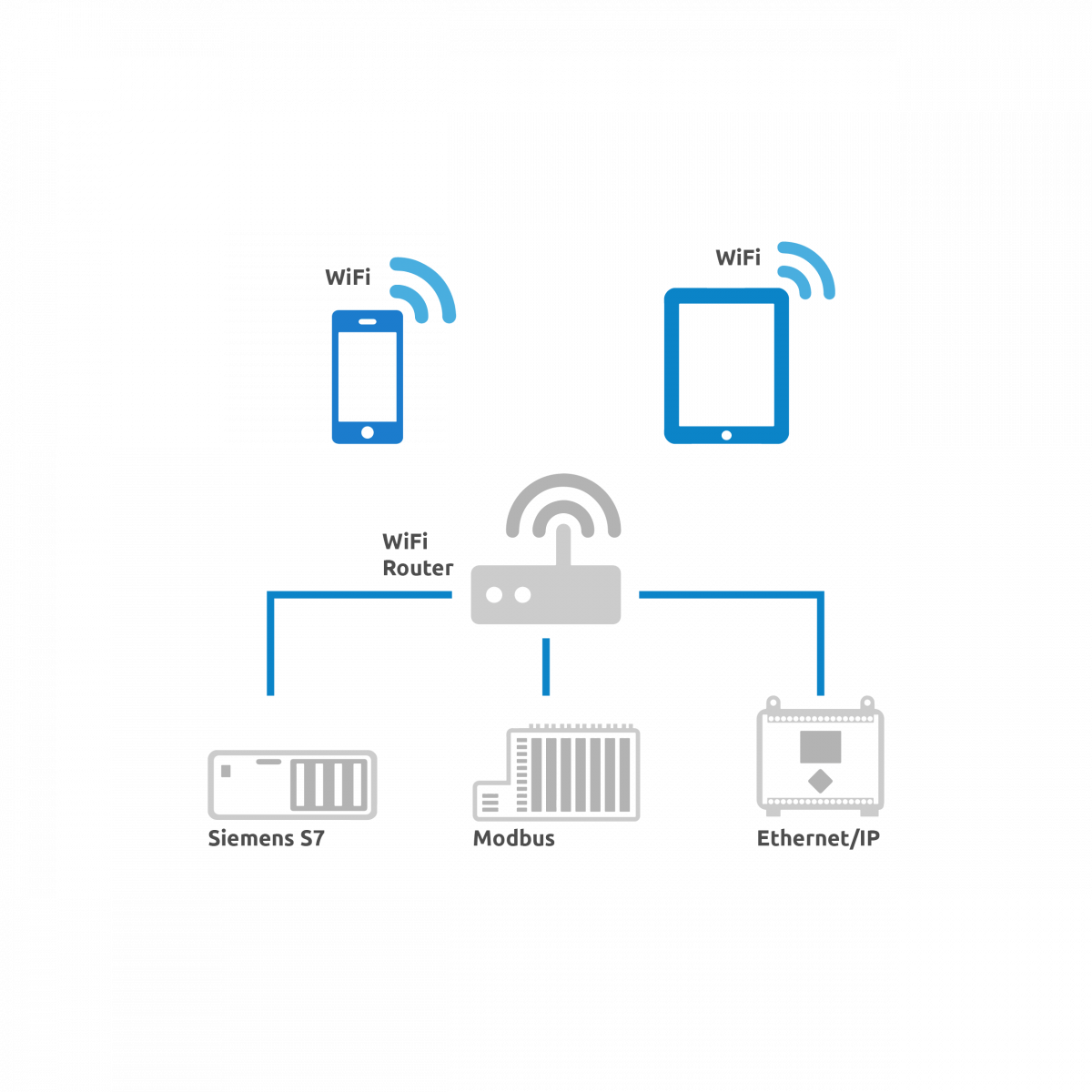 LOCAL CONTROL
Connect to your local WiFi network, start myMOBILE application and supervise and control your technology in matter of minutes.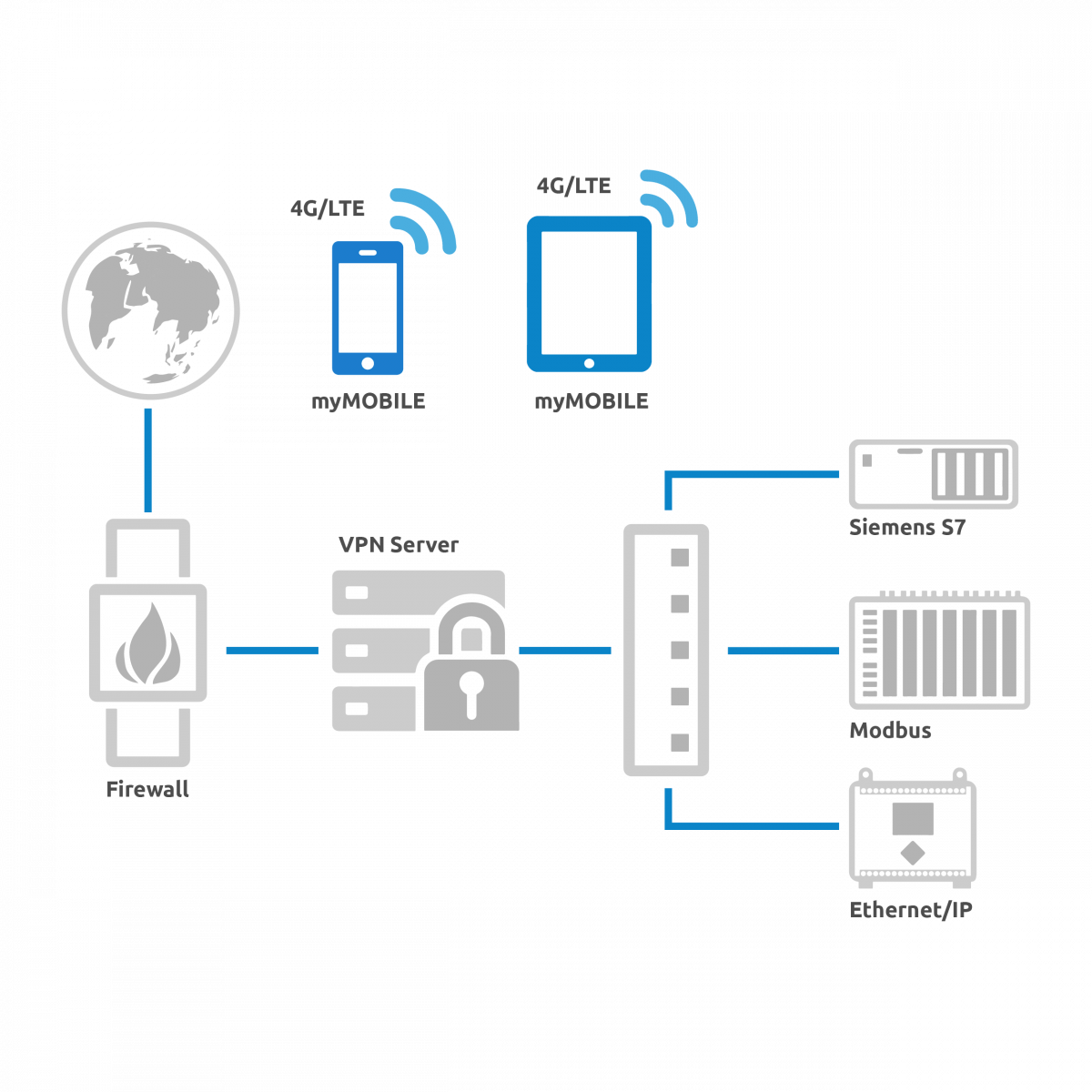 REMOTE CONTROL
Take advantage of Virtual Private Networks to control your technology over Internet, from anywhere anytime. VPN client is already part of your smart device.
TECHNICAL DETAILS
SUPPORTED PROTOCOLS
b
| | |
| --- | --- |
| PLC Protocols | |
| Siemens S7 | S7-1200,  S7-1500, S7-300, S7-400, … |
| EtherNet/IP | ControlLogix, CompactLogix, Micrologix 1200, Micrologix 1400, Micrologix 1500, SLC 500, PLC 5, Omron PLCs, … |
| Modbus TCP | Wago, Schneider, Micrologix, RTUs, …. |
| Modbus Serial | ABB AC500, ABB AC700, IPCDAS, ADAM, RTUs,… |
| Melsec Binary | Melsec-Q, E71 controller type, 3E packets |
| Toyopuc | Full support with hierarchy |
| OPC UA | New OPC standard |
DOWNLOADS
b
myMOBILEManuals
iOS

*If you are looking for iOS version, please go to the Apple App store.

 

Android

*If you are looking for Android version, please go to the Google Play store.
For previous versions, please, go to HISTORY