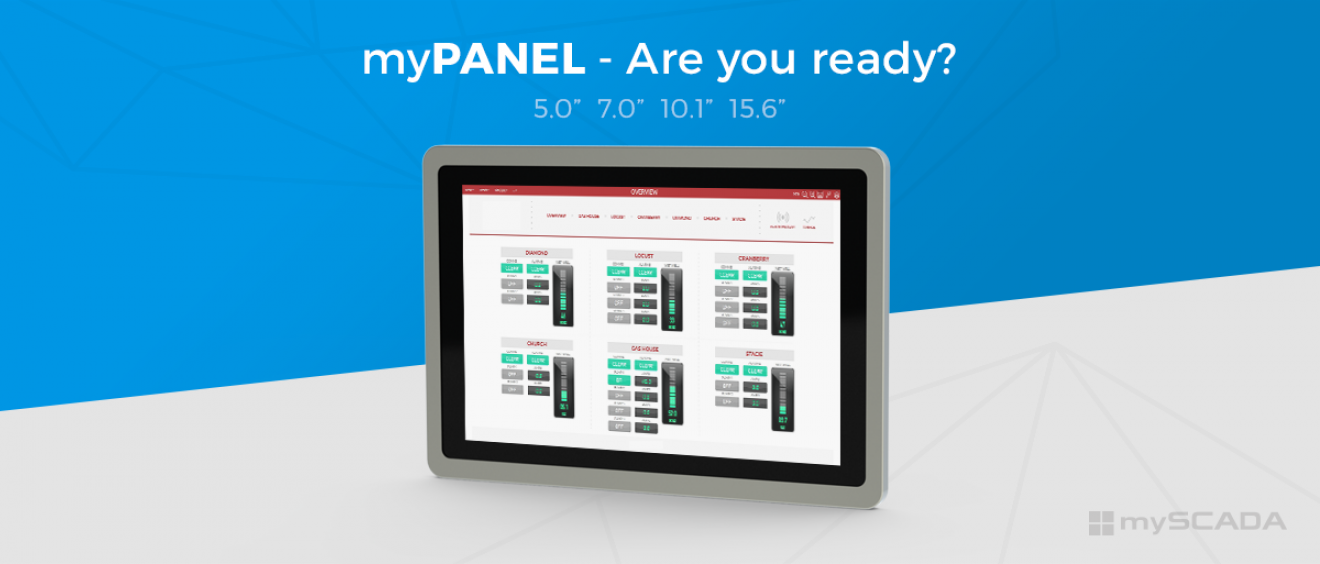 Get ready for myPANEL
New product released soon!
Past few months there were a lot of impulses from you to come up with our visualization software included to the operator´s panel. And that is exactly what we start to do. We have found a distributor which met our criteria and adapt the nascent version 8. The result is amazingly good! We hope we can introduce you this brand new myPANEL within the few weeks as well as the new version 8. For fresh news, follow us on the social networks or subscribe our Newsletter!