General overview of the technology
Visualizations in myPRO are simple and clean, using scalable vector graphics. myPRO gives you the possibility to have a general overview
but also to see the details you need. This software is available for smart devices to have the production under control anywhere.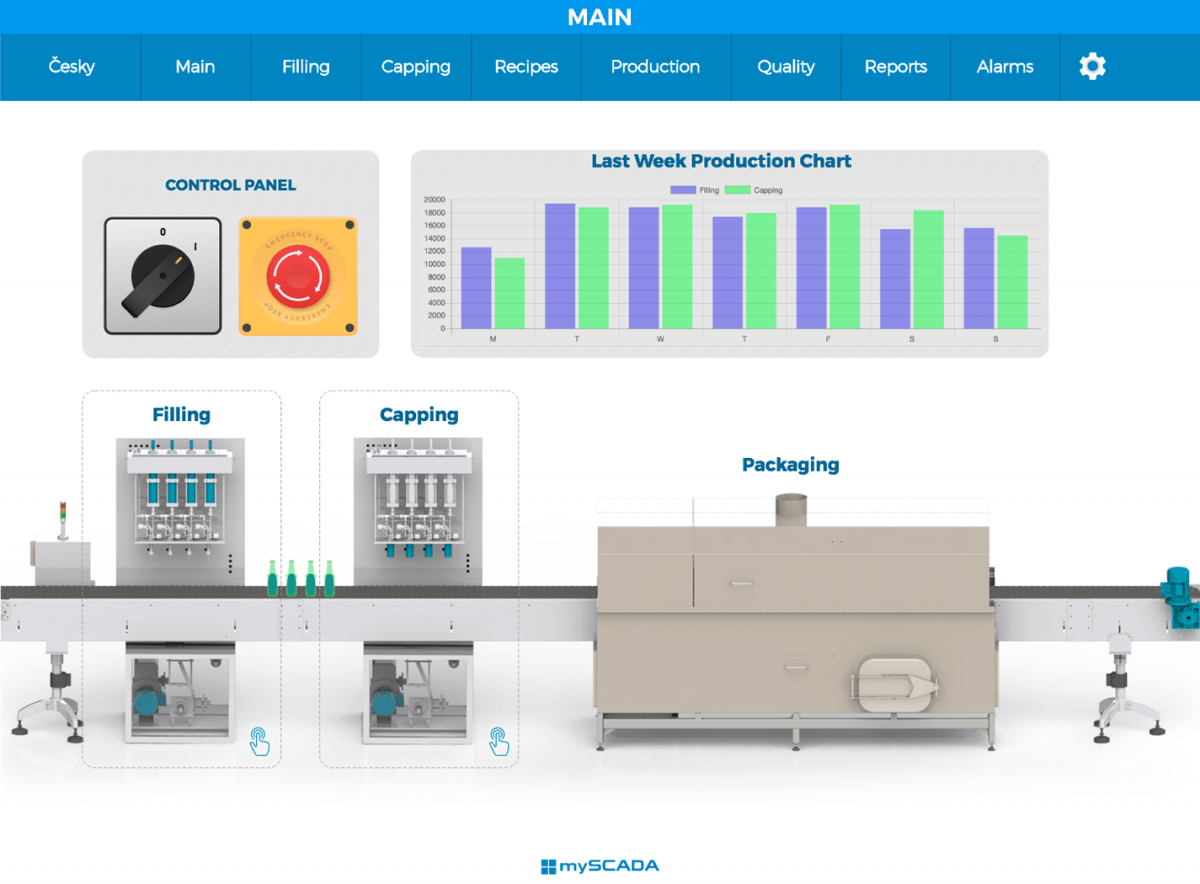 Changing of production requirements
With just two clicks, myPRO is able to change the recipe or the ratio of the ingredients.
The technologist in the factory can easily respond to the market demand.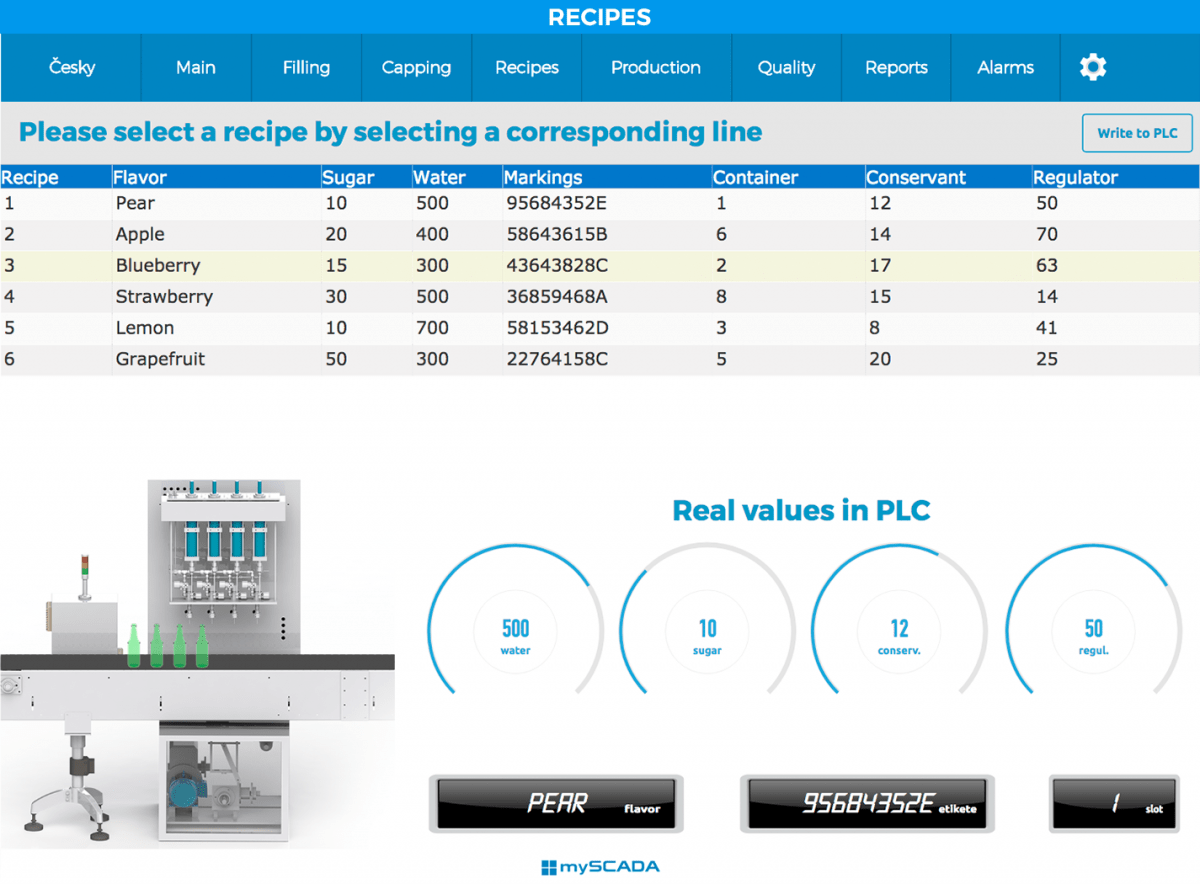 The production overview
myPRO allows you to see the production overview in a table as well as in a graph.
The data is well organized and enables the employees to work effectively.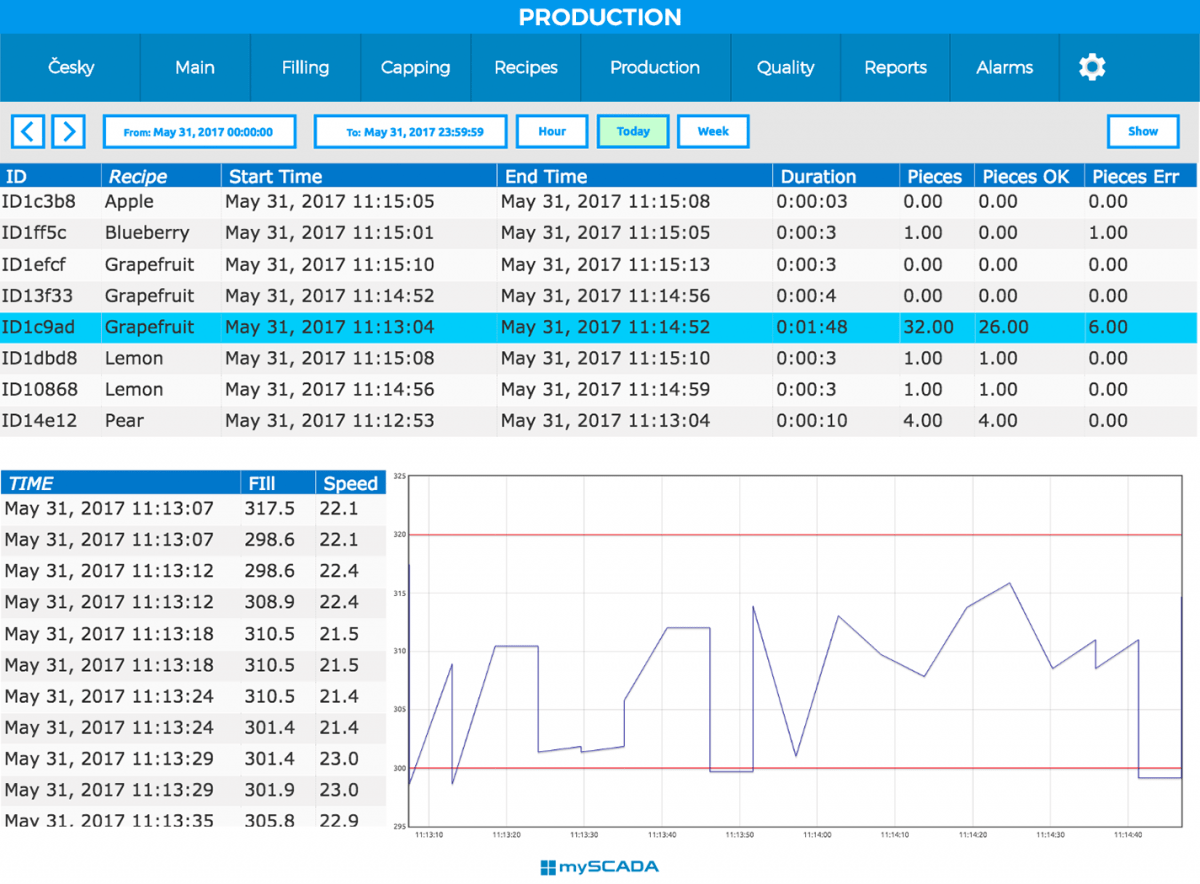 Effective control tool
myPRO collects all necessary data for each order or process that has happened during production.
In the top bar, the time period can be chosen to get just the information which is needed.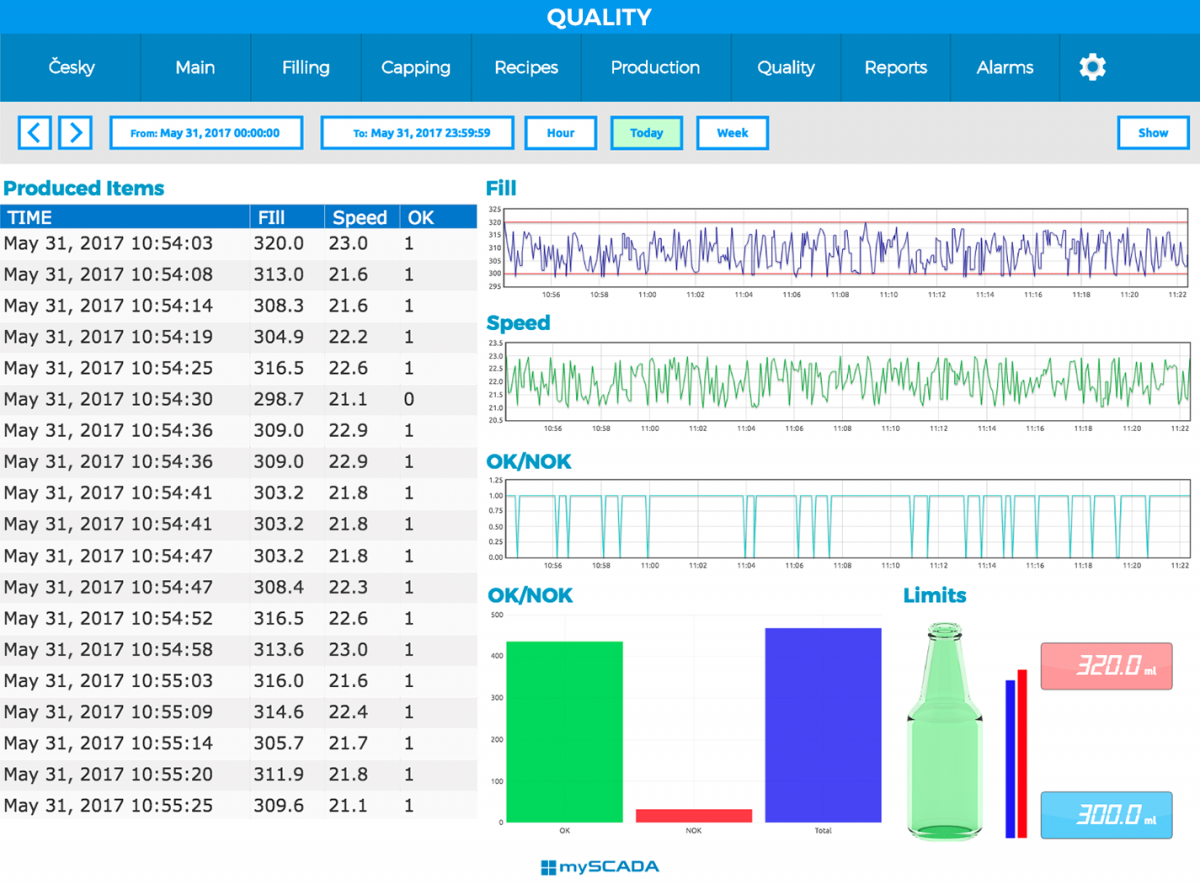 Data for smart reporting
All data from the visualization is also available in the report form and is ready to send
to the management of the company. Just with a few clicks, the data is exported to PDF or MS Excel.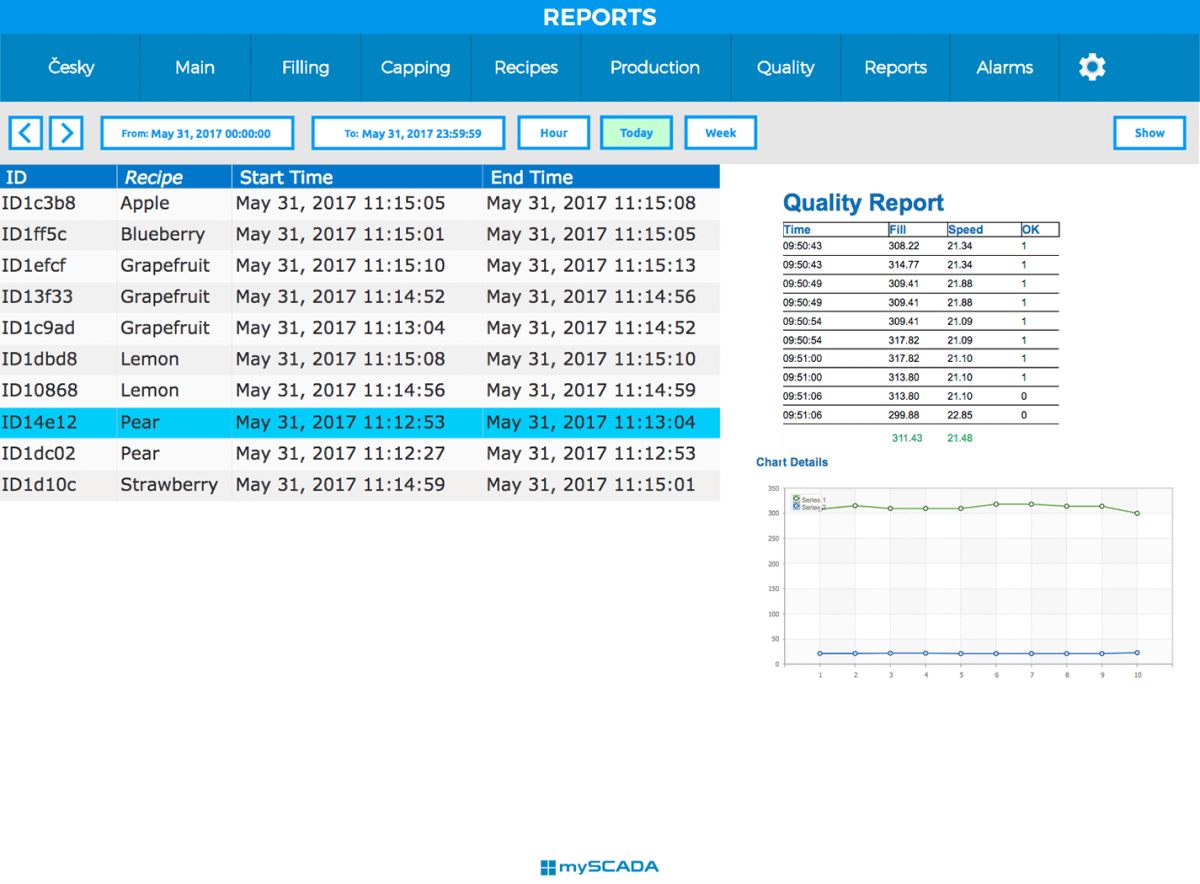 Prioritization
A new myPRO feature contains not only the number of failures but also its time duration.
This helps to prioritize which problem has to be solved immediately.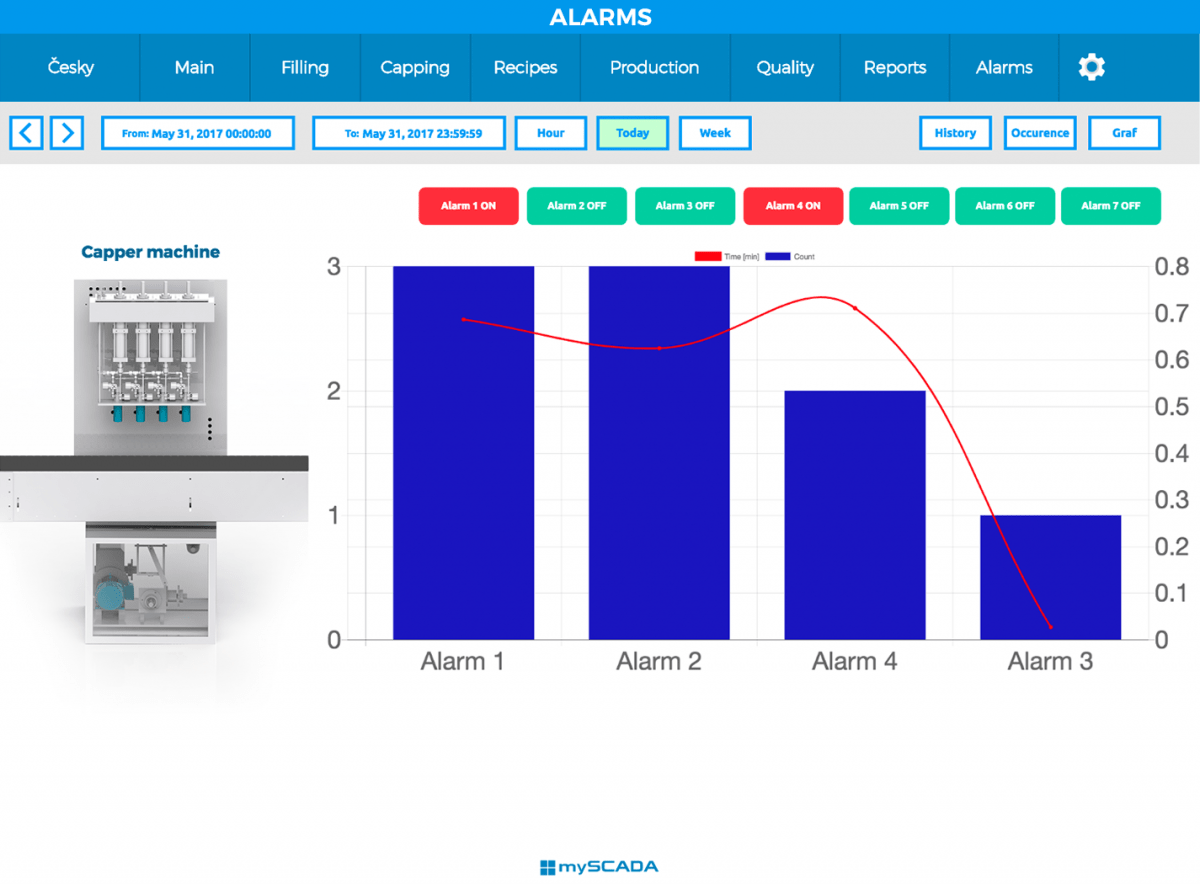 The overview of user actions
myPRO collects any change which has been made by the employees during their shift.
myPRO gives the total control of user actions including who, when, and why anyone made the change.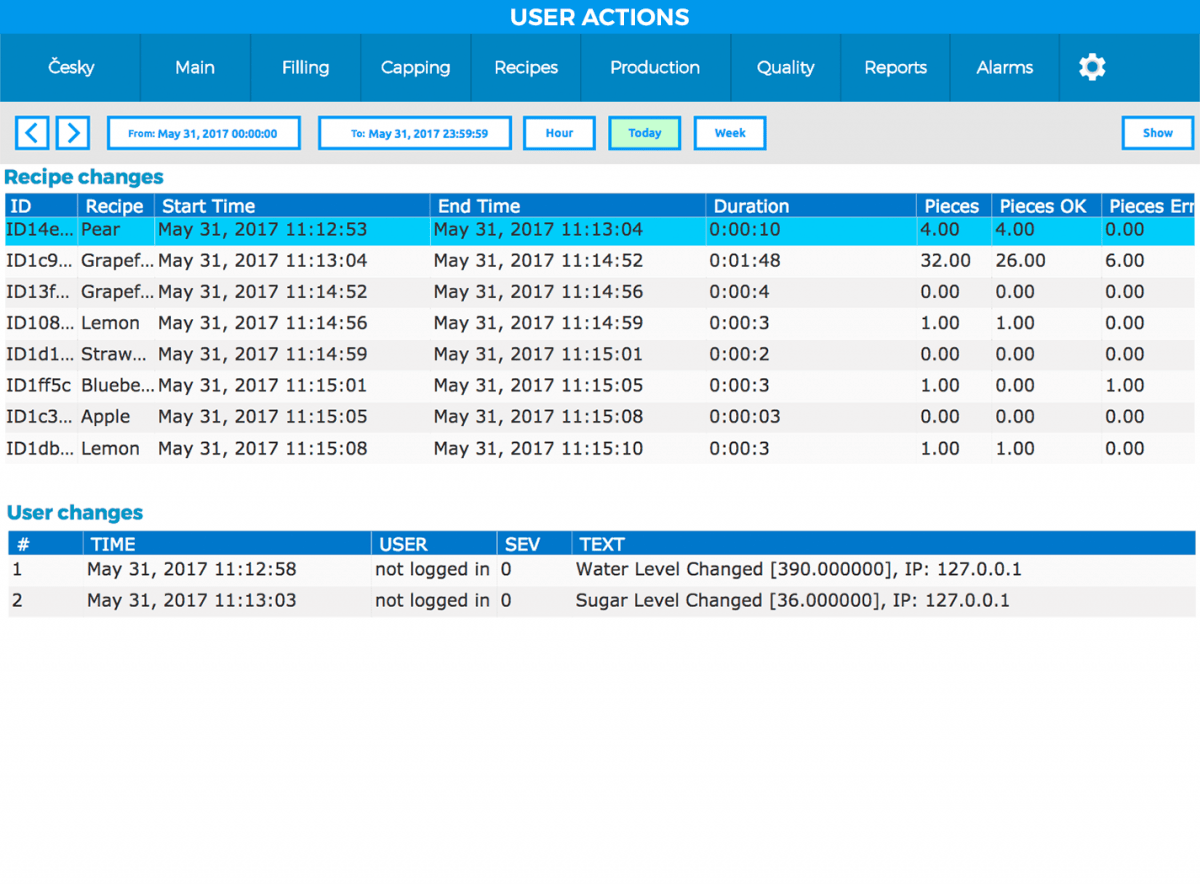 FUTURE VISION OR TODAY´S STANDARD?
What Industry 4.0 really means? Someone says that Industry 4.0 is a collective term embracing a number of contemporary automation, data exchange and manufacturing technologies, someone calls it The fourth Industrial Revolution – the cyber-physical system.
We believe, that Industry 4.0 is mostly about a smart cooperation among machines and humans based on the smart and intelligent link. mySCADA understands Industry 4.0 as a next necessary step in development. During this process, companies have time to improve their production facilities and discover new opportunities to keep up with the competitors.
BE AN INDUSTRY LEADER
One of the options to be ahead of your competitors is to ensure that all your products can be used in any industry. mySCADA has such universal system which fits to all kind of industry thanks to its complexity.
From the beginning, mySCADA keeps up with the innovations. Thanks to our flexibility, we are able to respond to the changes quickly and cleverly. It gives us a unique possibility to leave competition behind. During development of Industry 4.0 as a whole, SCADA systems are involving too. mySCADA believes that be ahead of competition and predict customer needs is the correct way to become successful company.
WHAT MYSCADA BRINGS TO INDUSTRY 4.0?
b